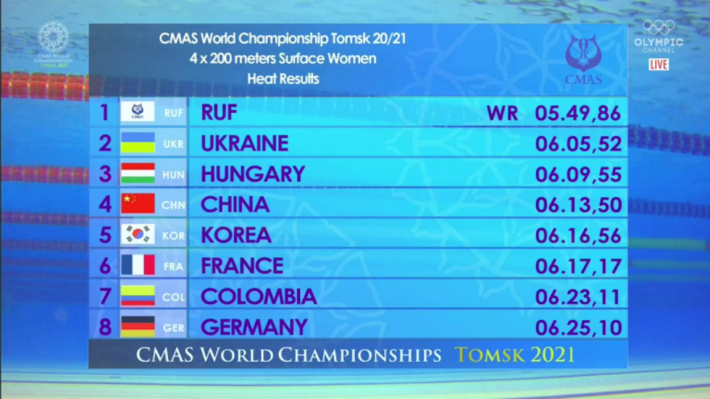 During the finals at the 3rd day of the Finswimming World Championship in Tomsk, the Team RUF set the new World Record in the relay 4×200 sf women with the time of 5.49.86.
The previous record were 5.55.65 by Russia.
Help us! Send information and results about Finswimming events and championships!