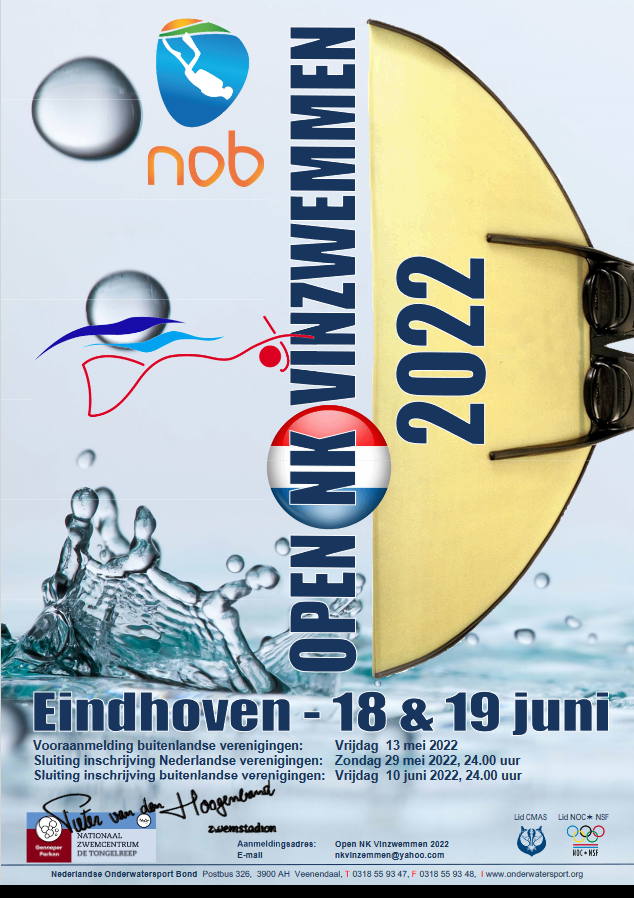 Here you can find the the invitation for Open Dutch Championship Finswimming 2022, in the Pieter van den Hoogenband Swimming Stadium in Eindhoven on 18 and 19 June 2022. Foir the moment we have only the Poster, which can be used to place on the website of the association.
The invitations with all the details are the following:
PDF
1.2.2 Inschrijfformulier 2022
1.2.1 Uitnodiging NK 2022 ENG
For the championship 2022, the competition schedule has been changed. Below you will find the new schedule: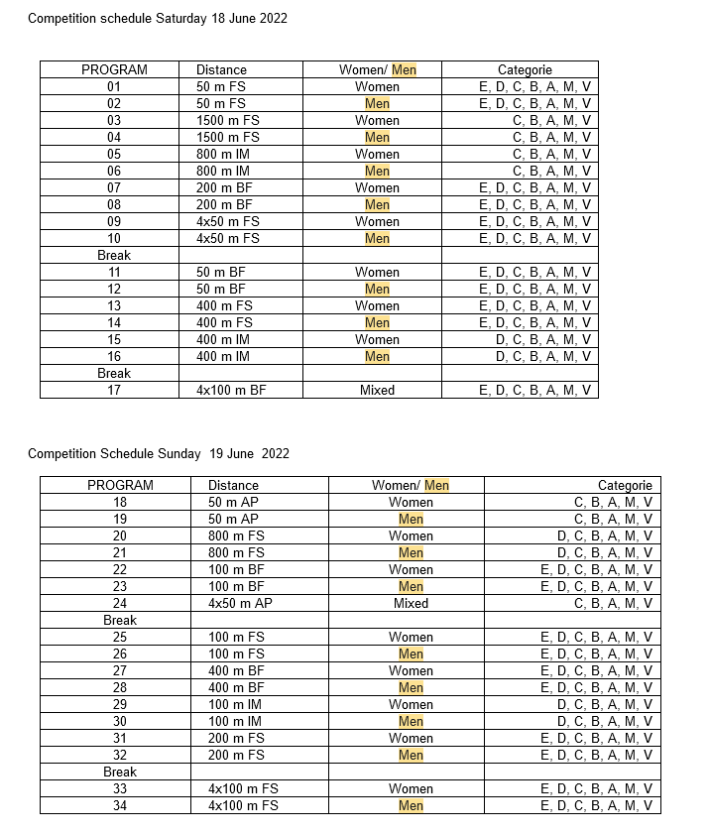 Help us! Send information and results about Finswimming events and championships!