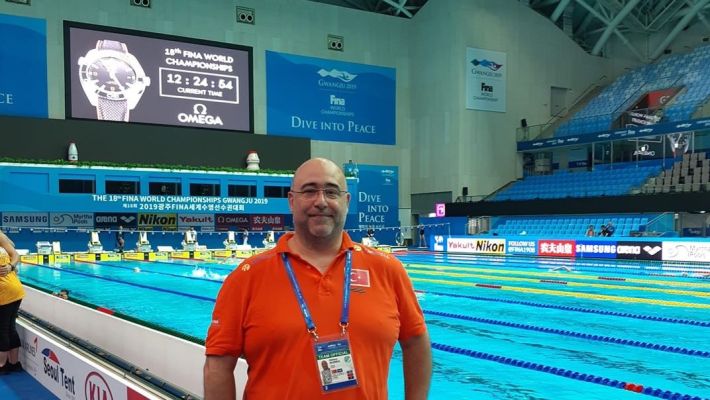 We have just knew that Stefano Nurra, a well known swimming consultant, born in Sardinia (Italy), and moved to Turkey in 2013 to work with the Turkish Finswimming Federation, has died yesterday, August 4th 2022.
Stefano Nurra recently founded Swim Analysis specialists, a community of video analysts that brings together about 60 professionals from multiple countries. Already a collaborator of the Italian Swimming Federation, mainly of the Technical Education Sector, of many international federations and top athletes, his death leaves a great emotional and professional void in the swimming movement.
In the past, he also has collaborated with some of the best Finswimming actors in the World, such as Valter Mazzei and Stefano Figini, with Petra Senánszky from the Hungarian Swimming and Finswimming team.
Our deepest condolences to his family, friends, collaborators and everyone who was related to him.
Help us! Send information and results about Finswimming events and championships!