As the most of you have already seen in our previous post about, the 2nd Round of the CMAS Finswimming World Cup 2018 has been held during the last week end in the city of Lignano Sabbiadoro. We remember you that the first one was in Eger (Hungary), where you can read the report here and check full official results and videos.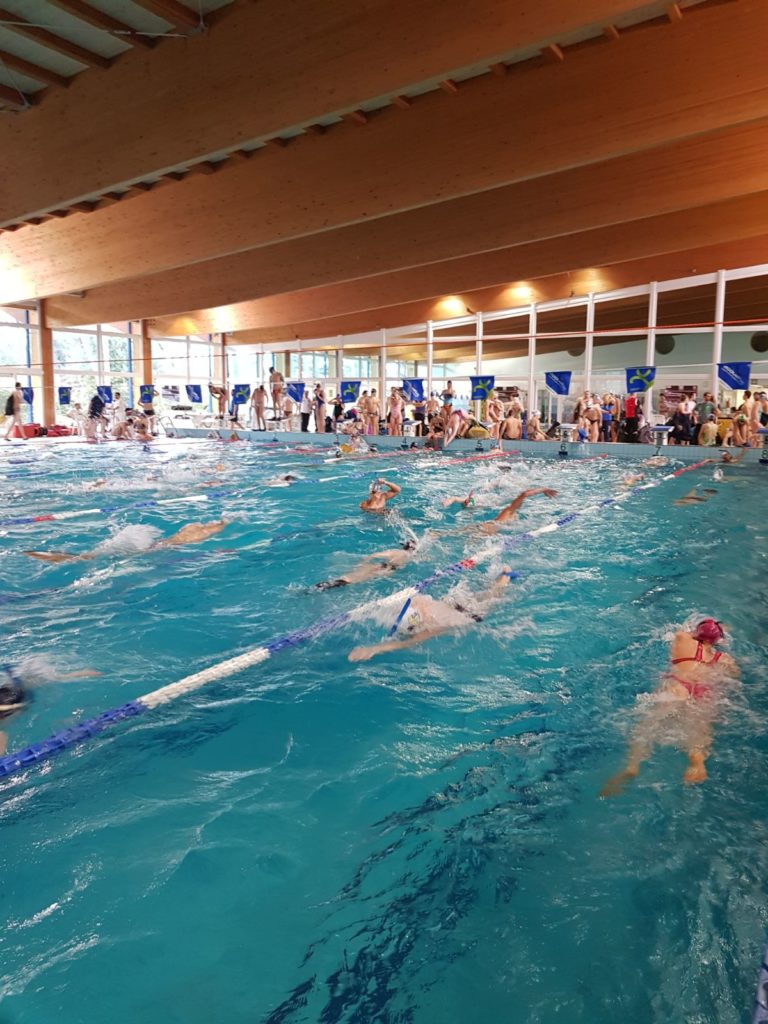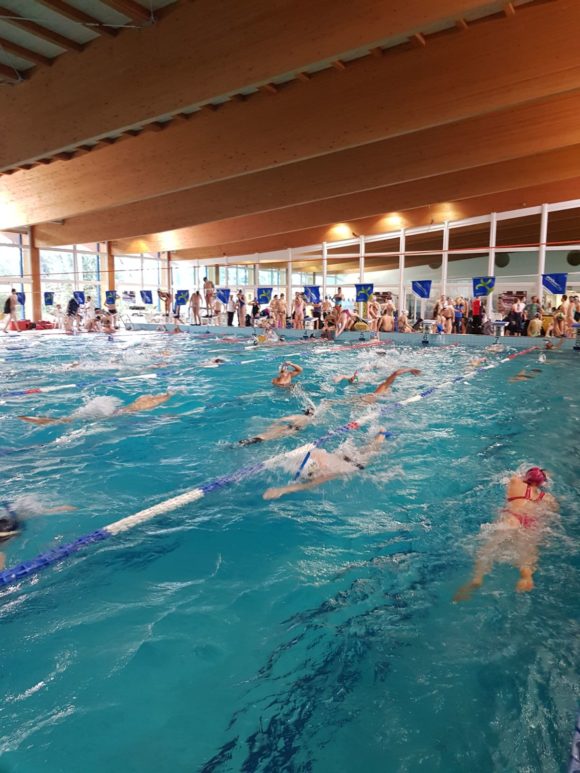 Let's come back to the 2nd round, the Italian one. The program is the same of the other CMAS rounds, a total of 57 events, divided in 4 sessions by 2 days. 473 finswimmers in total with 1330 races and 39 relays. Clubs came from 20 countries from Europe, Africa and Asia took part to this CMAS event: Italy, Czech Republic, Russia, Germany, France, Spain, Slovakia, Ukraine, Croatia, Hungary, Greece, Suisse, Tunisia, Austria, Poland, Belgium, Creat Britain, Finland, Jordania, Lituania.
The general performance level was in the average of this period. We didn't see the name of Ádám Bukor from Slovakia, whereas he was participating in the first round in Hungary, neither Denes Kanio was in Italy, both of them are top level finswimmers.
Between the "bigs" who where present we can notice nice performance by Aleksey Kazantsev in 50 ap 14,30 and 32,98 in 100 imm and 15,54 in 50 sf and gained 150 pts in the ranking. With him, also Danylo Kolodiazhnyi got the same points. He won 100 bifins 42,53, 200 bifins 1.37,84 and 50 bifins 19,07. The third in ranking is the Lapshin Dmitryi gaining the second place in the three bifins races.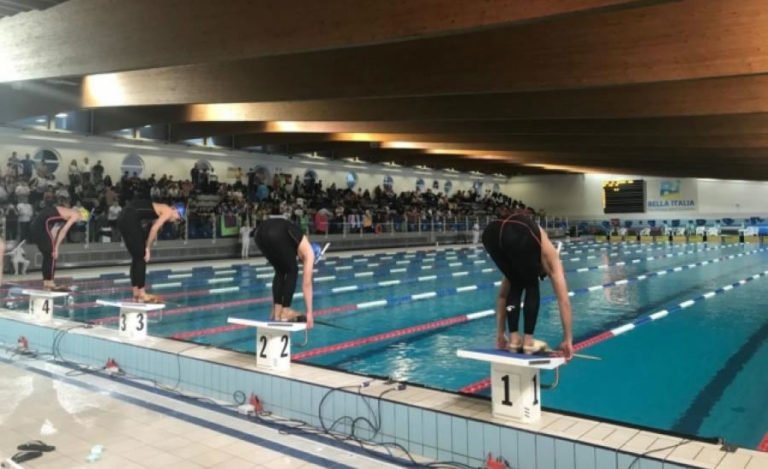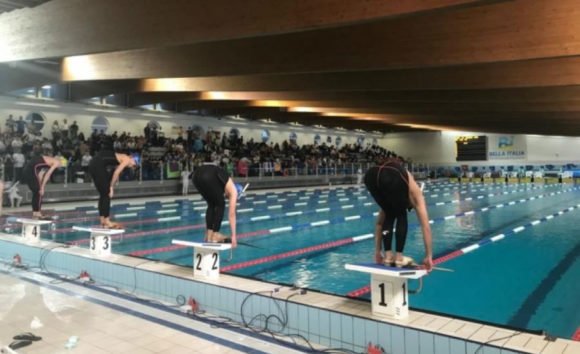 Let's speak about women. Kristina Varga from Hungary got 146 points winning 50 bifins in 22,11 and 100 sf in 41,75, Michele Rutze from Germany 142 winning 100 imm in 40,47 and 50 ap in 17,29, and Nina Angermayr from Switzerland 138 pts winning 200 sf in 1.32,10 and second in 400 sf in 3.21,84.
Instead the first three boys were Jakub Kovarik (146 points) winning 100 imm in 34,30 and 50 ap in 15,25, Egor Kachmashev 146 points won 200 sf in 1.24,43, 100sf in 36,94 and Alexandr Khudyshkin (142 pts) won 400 sf in 3.11,08.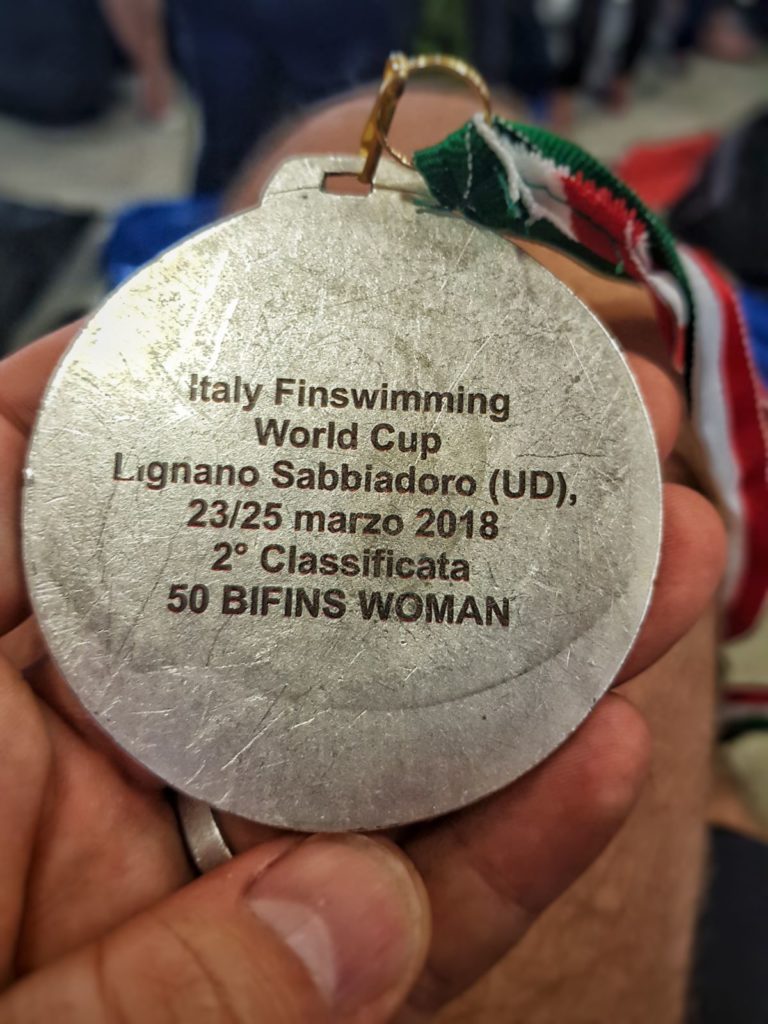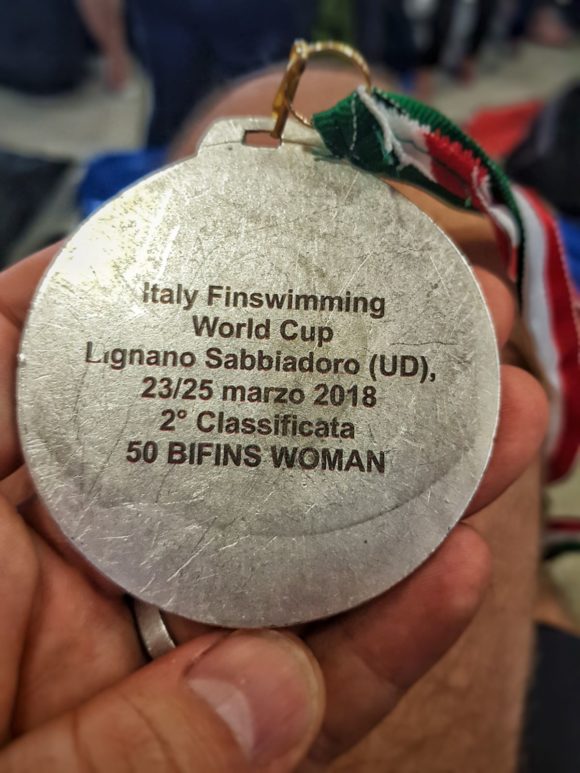 Between the girls, Johanna Schikora got 150 points and won 200 sf-1.31,98, 400 sf-3.22,74 and 800 sf in 7.06,40, Lucie Kolarikova 139 pts winning 100 imm in 40,72 and Petra Biondi second in 50 bifins and 100 bifins with a total of 134 points.
On Team Rankings, Best Overall Club was RECORD TEAM BOLOGNA A.S.D (Italy) with 967 points, Second  SVERDLOVSK REGION (Russia) 869 points, and Third PAYS D AIX NATATION (France) 868 points.
Best Girls club Club Ciotaden de nage avec palmes (France), Best Boys Club SVERDLOVSK REGION (Russia), Best Women Club RECORD TEAM BOLOGNA A.S.D (Italy) and Best Men Club NEMO Plauen (Germany).
On Countries Rankings: 1st ITALY 2506 points, 2nd CZECH REPUBLIC 1897 points and third RUSSIA 1762 points
The next round of the CMAS Finswimming world Cup 2018 will be held in Leipzig (Germany) on April 13th-15th 2018.
Help us! Send information and results about Finswimming events and championships!