On June 22nd-23d 2019, in the city of Sant Feliu de Guíxols the Finswimming Championships of Spain for Childrens 2019 was held.
RESULTS (PDF)
MEDALS
CLUB POINTS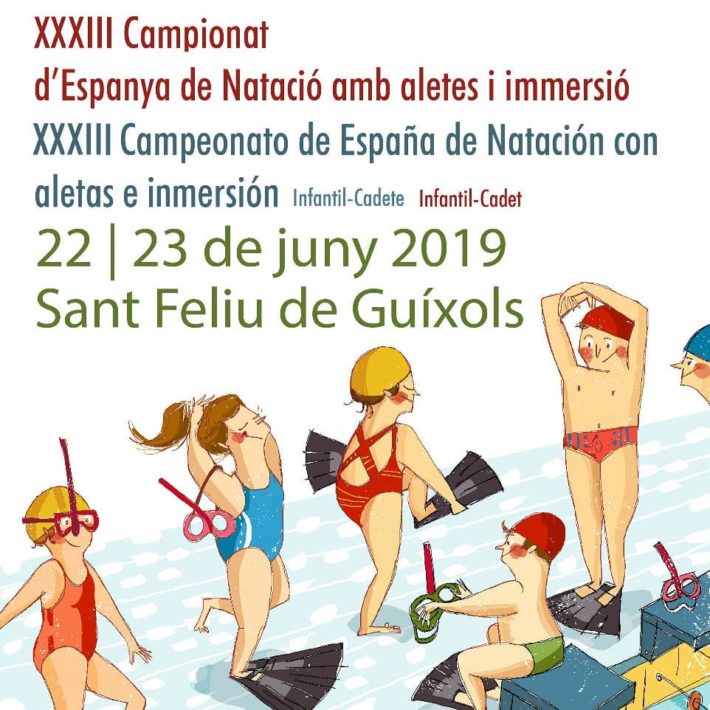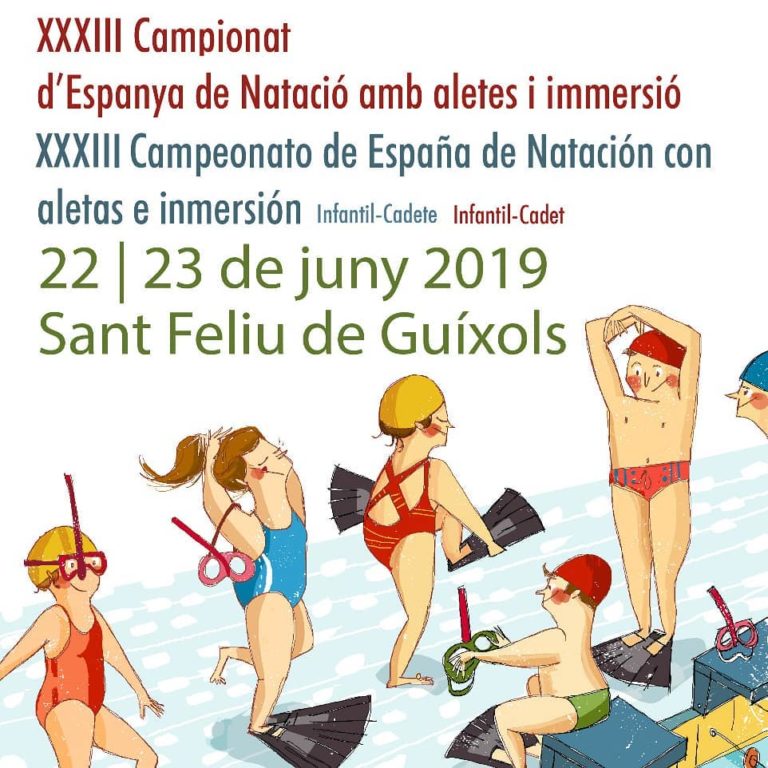 Location:
CEM La Corxera, Camí dels Enamorats, s/n, 17220, Girona, Spain
[wpdevart_countdown text_for_day="Days" text_for_hour="Hours" text_for_minut="Minutes" text_for_second="Seconds" countdown_end_type="date" end_date="22-06-2019 00:00″ start_time="1558513633″ end_time="0,1,1″ action_end_time="hide" content_position="center" top_ditance="10″ bottom_distance="10″ ][/wpdevart_countdown]
Help us! Send information and results about Finswimming events and championships!