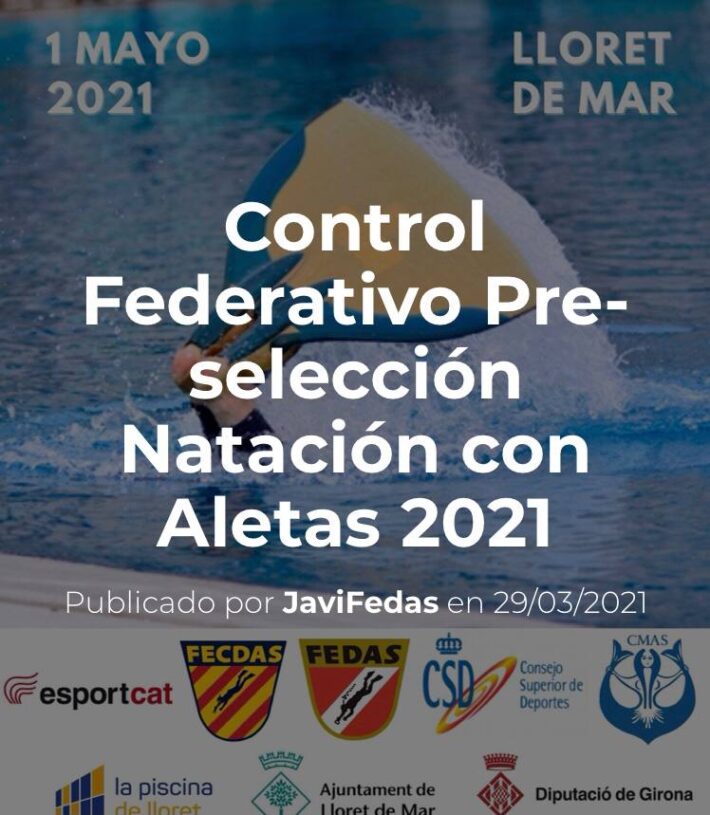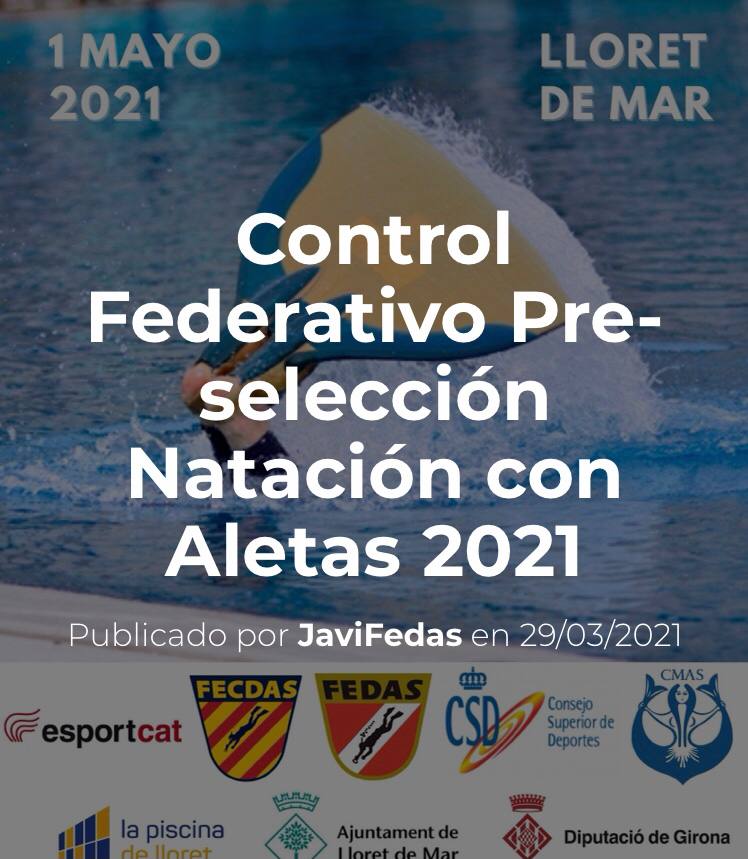 On May 1st 2021, in the swimming pool of Llorer de Mar (Spain) the Spanish Finswimming Control 2021. A limited list of finswimmers will attend this event, leaded by Alberto Batalla.
The results are live and you can find them here.
Help us! Send information and results about Finswimming events and championships!