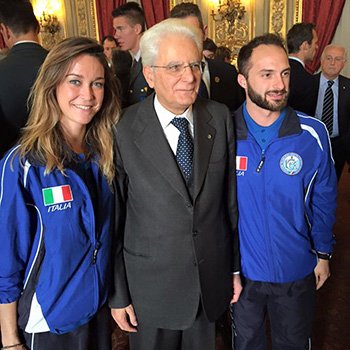 Yesterday, Wednesday, December 16, 2015 at the Quirinale Palace in Rome, our Finswimming Champion Stefano Figini, along with many other athletes of Italian sport who managed to win at least one gold medal at the world championships, was received by the President of the Italian Republic, Sergio Mattarella.
For the discipline of freediving, with him also the Roman Alessia Zecchini.
Help us! Send information and results about Finswimming events and championships!