Yesterday we made a survey on our Instagram Page about the 2021 Finswimming Season. We asked the following question:
2021 will be like 2020, so with no races and with closed swimming pools? 118 people voted YES (48%), while 127 people voted NO (52%), with a total of 245 votes. Obviously this survey has no value, but it expresses the optimism and pessimism that is rampant in our little world of Finswimming. We could imagine that people are listed in 2 categories: who voted YES lives in countries where the pandemic situation is worst, so governments closed swimming pools and avoided competitions. Differently who voted NO probably don't feels these kind of restrictions, they could be more free.
The Finswimming movement is clearly divided, the ones who are training constantly and participating to races, and those who are not allowed.
Is it fair?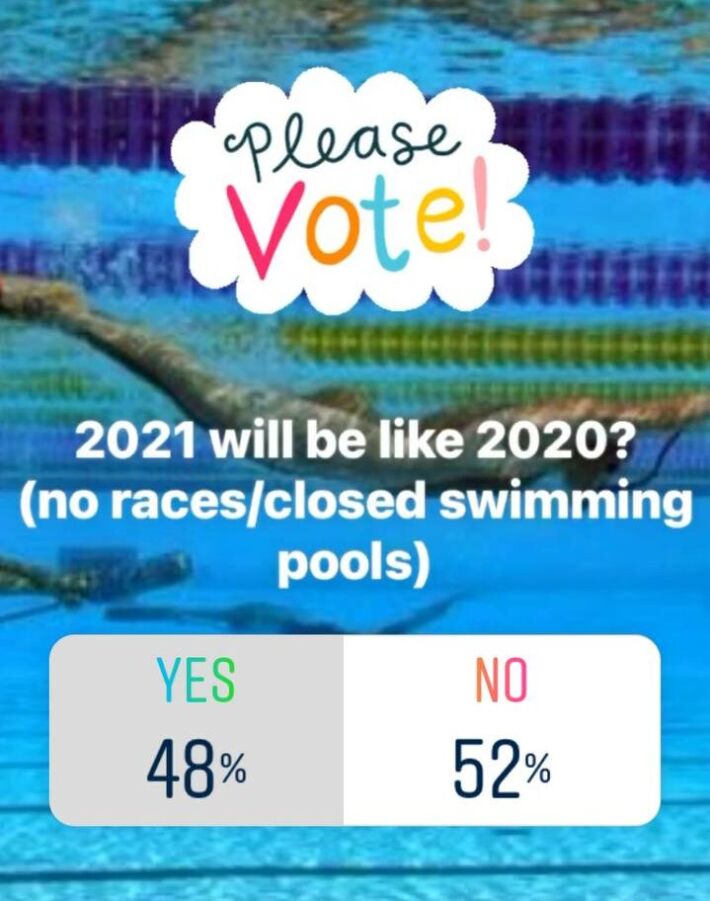 Help us! Send information and results about Finswimming events and championships!