We were informed some minutes ago that the Ukrainian Finswimming Federation decided to ban for 2020 a list of finswimmers and coaches, and asked CMAS to deny their registration to all CMAS World Cup Rounds and CMAS Championships. Standing this document signed by Michel Gaunard, CMAS decided to inform the president about this decision.
The names reported in the document we red are the following.
Finswimmers [BAN TO CMAS CHAMPIONSHIPS AND WORLD CUP]
Mazur Yelyzaveta
Chumak Julia
Pribish Anna
Kolodiazhnyy Danylo
Coaches [BAN FROM ORGANIZING COURSES AND SEMINARS]
Kolodiazhnyy Igor
Yakovlev Andrey
Yakovlev Evgeny
We don't know the reasons about this decision, and we wait for further information.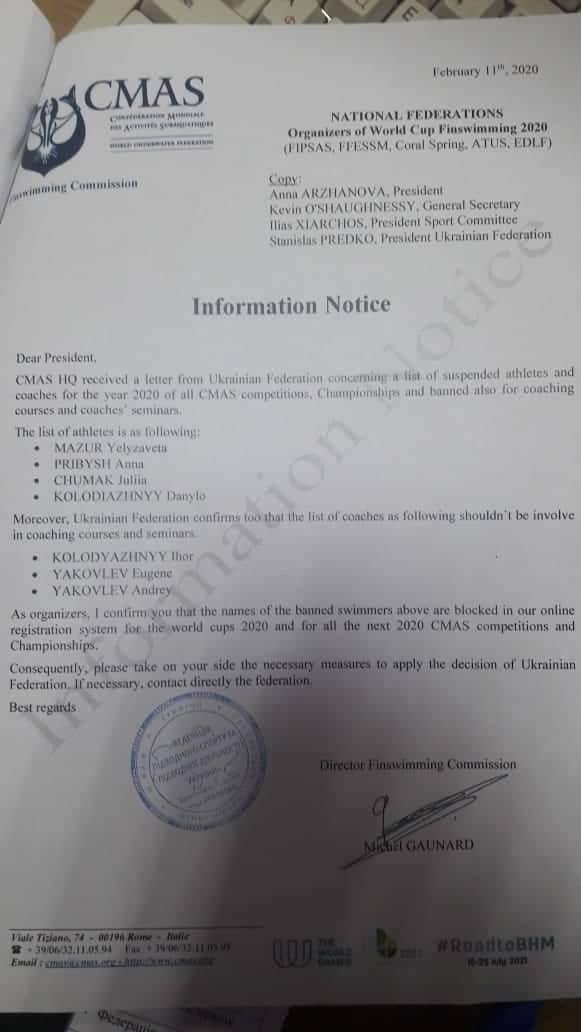 Here a letter from the President of Sport committee of Ukraine to Anna Arzhanova asking her to permit these athletes to take part to CMAS events.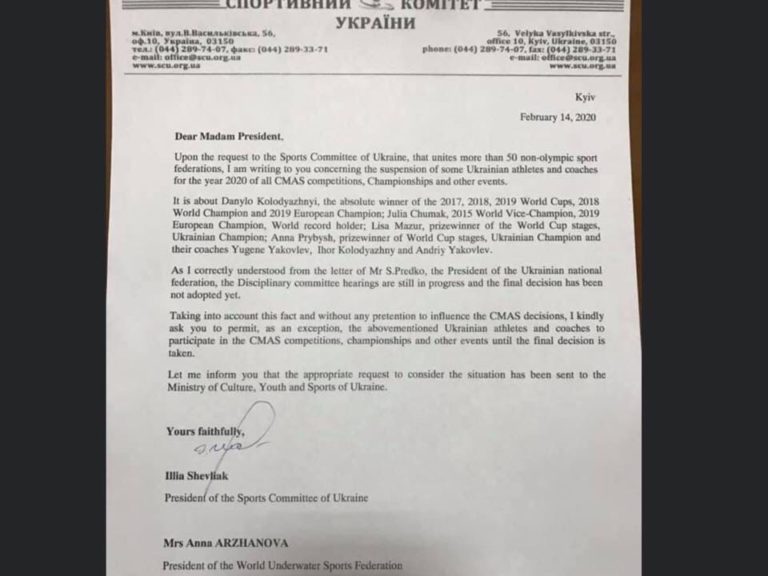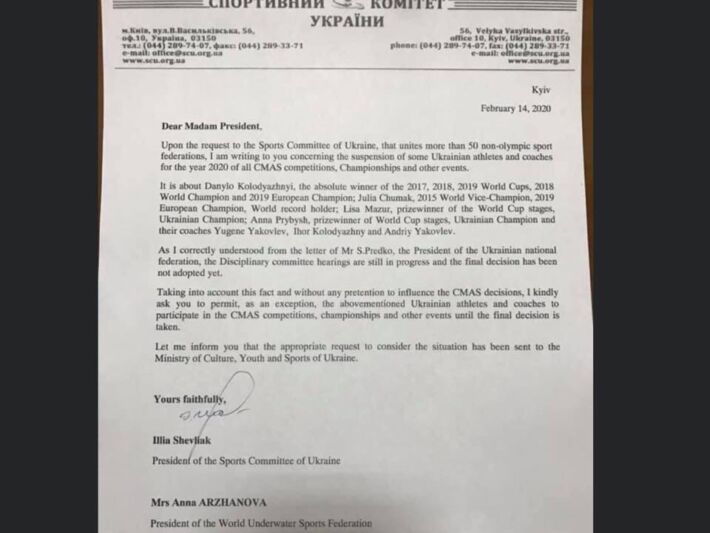 Help us! Send information and results about Finswimming events and championships!