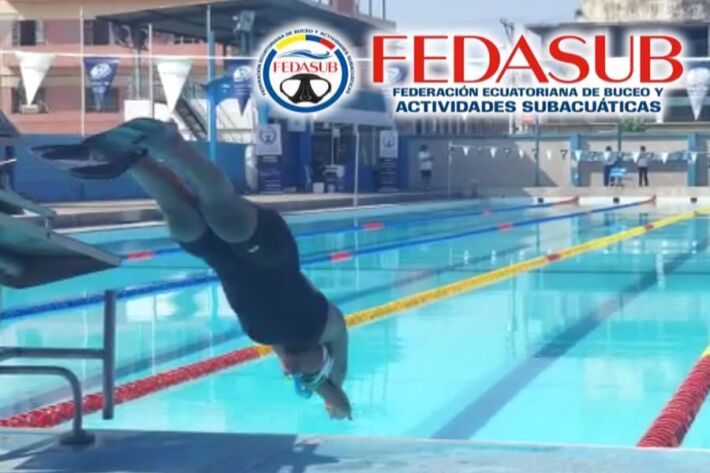 Last Sunday, March 31st, 2019, the 1st National Selective nd Open Finswimming Championship of the Ecuadorian Diving and Underwater Activities Federation (FEDASUB) was held on FEDEGUAYAS Olympic swimming pool in the city of Guayaquil, qualifier to VII PanAmerican FinSwimming Championship to be held in August 2019 in Santa Marta, Colombia.
The event included the races: 50ap, 50bf, 100bf, 200bf, 400bf
The next FEDASUB Ecuador Finswimming Championship will take place on May 4 and 5, where the 50sf, 100sf, 200sf and 400sf races will be carried out.
Leer en Español en Sportalsub.net


Help us! Send information and results about Finswimming events and championships!