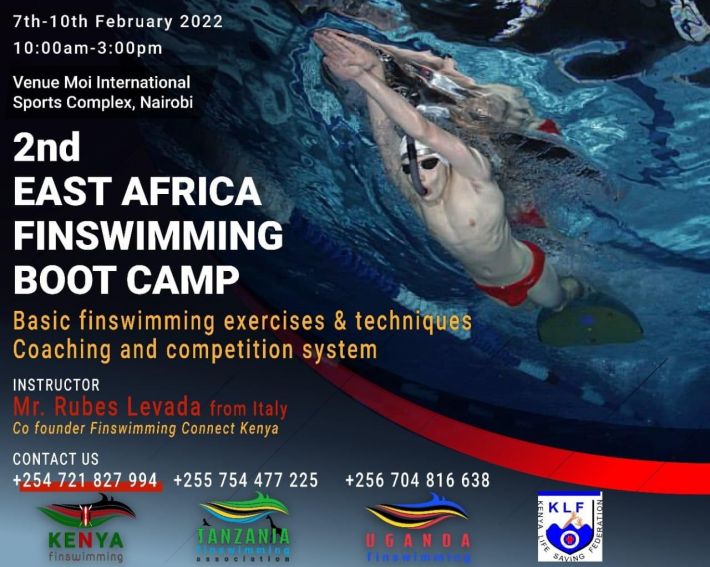 After the recently breakthrough East Africa Finswimming Boot Camp, held in Tanzania on August 2021, a 2nd East Africa Finswimming Boot Camp will be soon organized: Moi International Spors Complex in Nairobi (Kenya) will be the stage of this new event in February 7th-10th 2022, just some days before the Finswimming International Conference in Tanzania.
Effectively, there's only an 1-hour direct flight between Nairobi, in Kenya, and Dar Es Salaam, in Tanzania, so the 11th February may be programmed as a transfer day.
These events are in fact a joint effort by relatively newborn Kenya, Uganda and Tanzania Finswimming Associations, together with Kenyan Lifesaving Federation (which is already a CMAS member).
It will be a chance for beginners and for newcomers to approach finswimming, while having a 4-days camp (with 7 training sessions). The responsible of the event is Mr Winestone Agundabweni Shivachi, President of Kenya Finswimming Connect.
For more information contact finswimming.kenya@gmail.com
Help us! Send information and results about Finswimming events and championships!