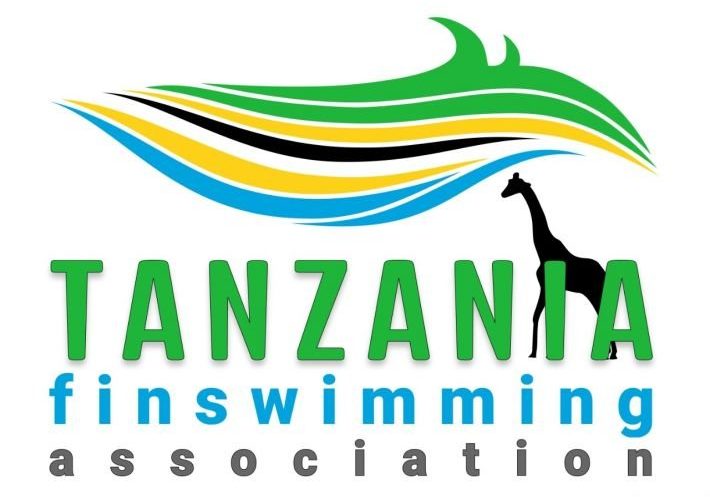 After the well done East Africa Finswimming Boot Camp, held in Tanzania on August 2021, a Finswimming International Conference will be organized in February 12th-13th 2022.
As you can see in the following poster, there will be several orators coming from all over the World.
Cristian Manuel Perez, former Italian Finswimmer, and CEO of CMP Global
Winestone Agundabweni, President of Tanzania Finswimming connections,
Stefano Zerbini, Finswimming and Swimming coach from Australia
Amani Mwaipaja, TFA President from Tanzania
Jasmine Pajari, Finswimmer from Finland
Kulwa Aggrey Ndunguru, Banker and Researcher from Tanzania
Kenneth Komba, TFA Member from Tanzania
Rubes Levada, Master Finswimmer from Italy and Coach in Croatia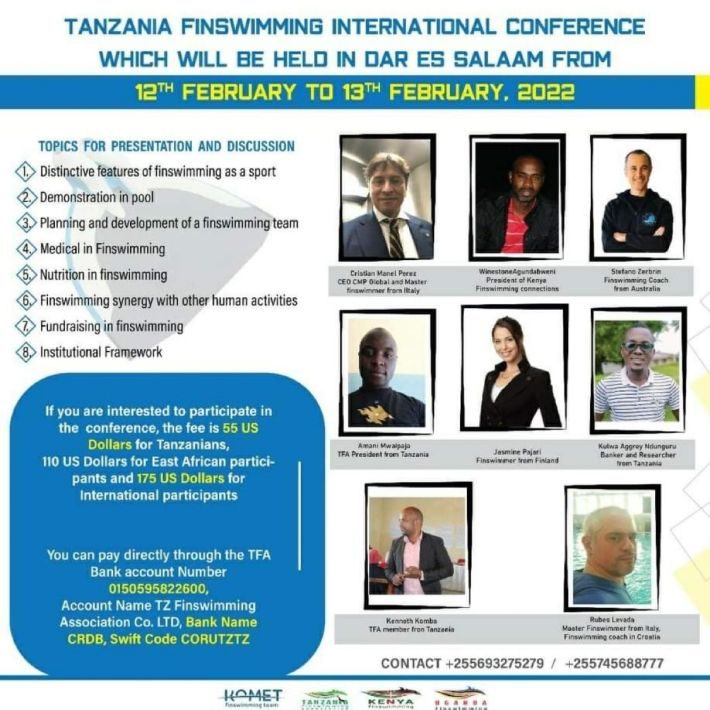 Objectives of Tanzania Finswimming International Conference
Tanzania Finswimming International Conference which will be organised in Dar es Salaam has the following Objectives;-
Meet with Finswimmer from other countries,
Become familiar with finswimming sport, exchange information about finswimming opportunities, project competition and casual events etc.
Become informed about various programs and events connected to Finswimming sport,
Promote TFA inside and outside of the Country,
Gain connections; build networks with other Finswimming Association worldwide.
Bring new active Finswimmers into our Association,
Get to know the history and beauties of Tanzania,
Get to know the culture and religion of Tanzania,
Be introduced to social life of Tanzania by being part of it for a while travel,
Gain new life experiences,
Train your management skills,
Gain new friendship,
Get opportunities to many tourists' attractions in Tanzania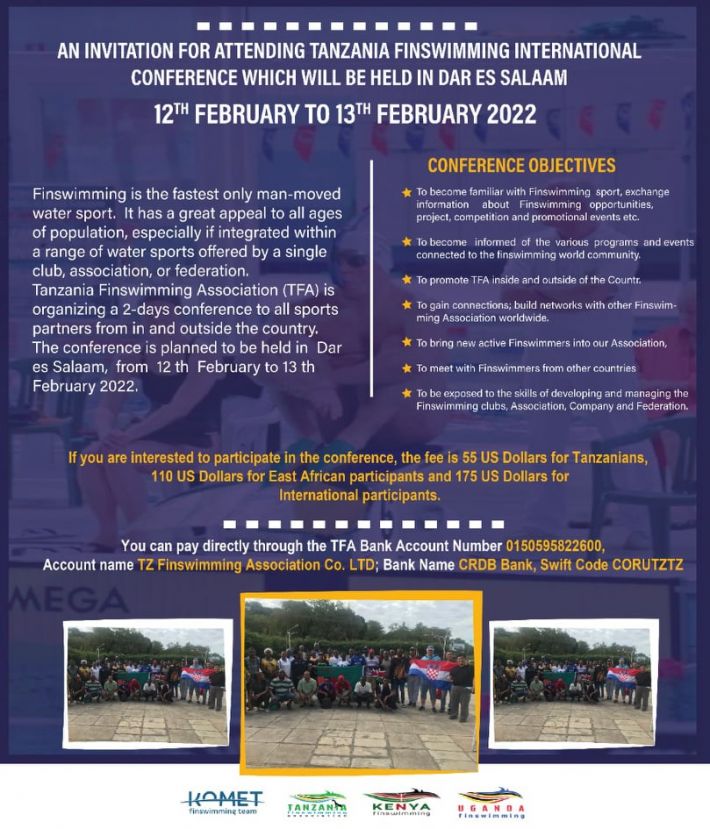 Help us! Send information and results about Finswimming events and championships!