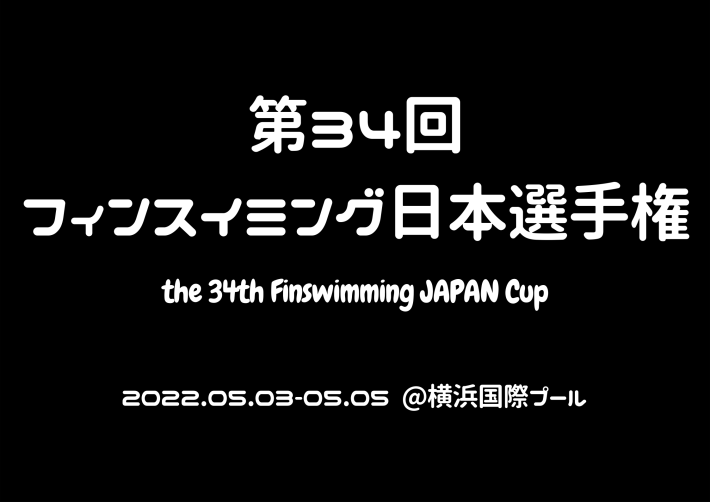 The 34th Finswimming Japan Cup is schedule on May 3-5, 2022, and will be held at Yokohama International Pool in Yokohama City, Kanagawa Prefecture .
It will be the first time in 2019 that the Japan Championships will be held at the GW / Yokohama International Pool as usual, and I think that Finswimmers have been looking forward to it!
The starting list are available to download here.
Help us! Send information and results about Finswimming events and championships!