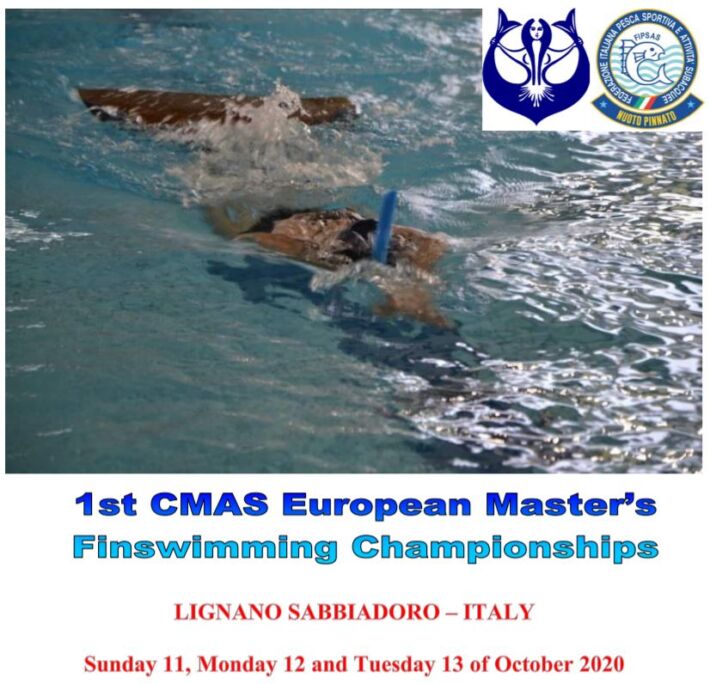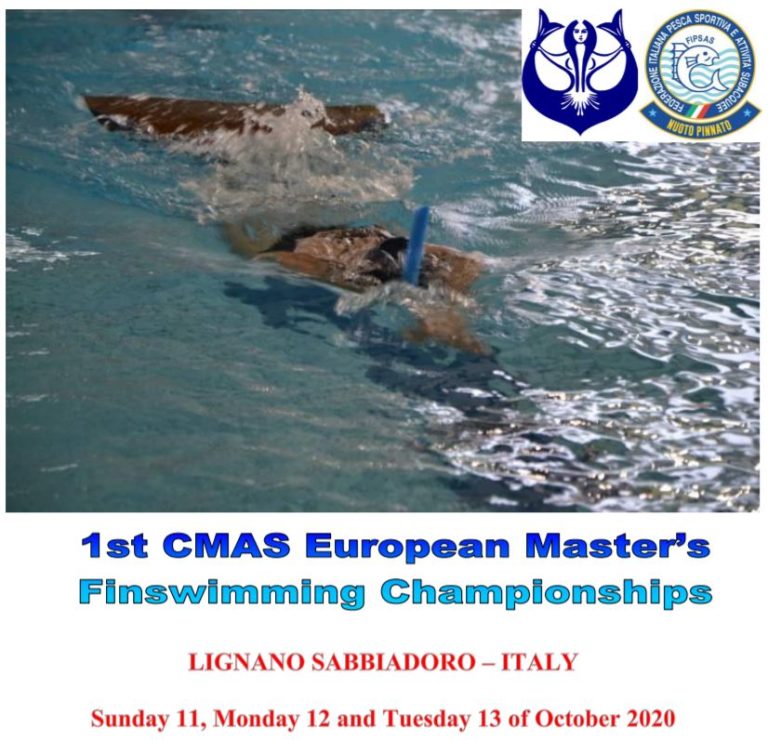 DENOMINATION:
The "Underwater Activities International Events" Organizing Committee with the agreement of C.M.A.S. and F.I.P.S.A.S. has the pleasure to invite you at the CMAS 1st Master's Finswimming European Championships, which will be held in Lignano Sabbiadoro (UD) on 11, 12 and 13 of October 2020.
This competition will be held under CMAS Finswimming Rules, the present specific rules and the "Detailed protocol for the holding of international Finswimming competitions taking place in Italy" (attached)
COMPETITION PLACE:
The Competition will be held in:
Olympic swimming pool of Bella Italia Sports Village – Viale Centrale, 29 – Lignano Sabbiadoro (UD) – number
8 lanes, 50 meters long and a constant depth 2,10 m.
REGISTRATION:
All registration of athletes for events must be submitted only through electronic way. Application forms can be used only for accommodation, general organisation and other items proposed.
For registration the website is https://www.sportdata.org/cmas
Opening date of registration is July 15th.
If you don't have an account yet, please register online:
https://www.sportdata.org/cmas/set-online/registrate_registrator_main.php?active_menu=registration
CMAS Fees
Each competitor must, in order to participate, pay CMAS fees, fixed annually by CMAS.
40,00 Euro for participant fees by (include annually temporary licence).
Help us! Send information and results about Finswimming events and championships!