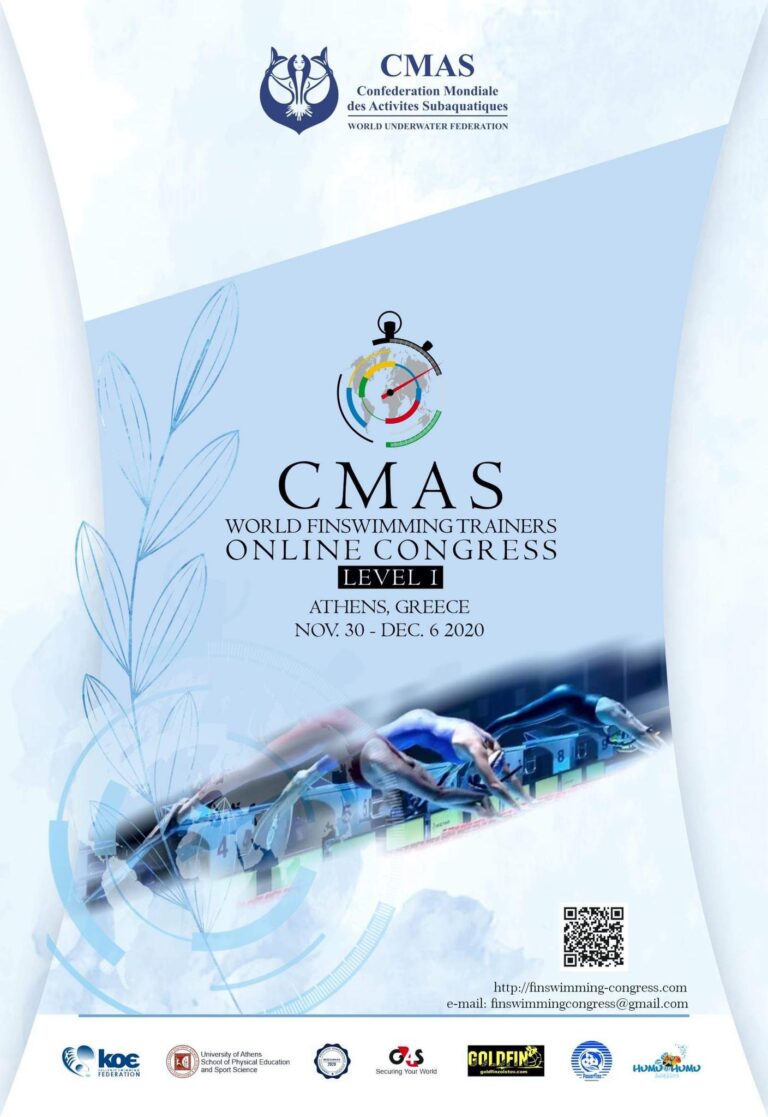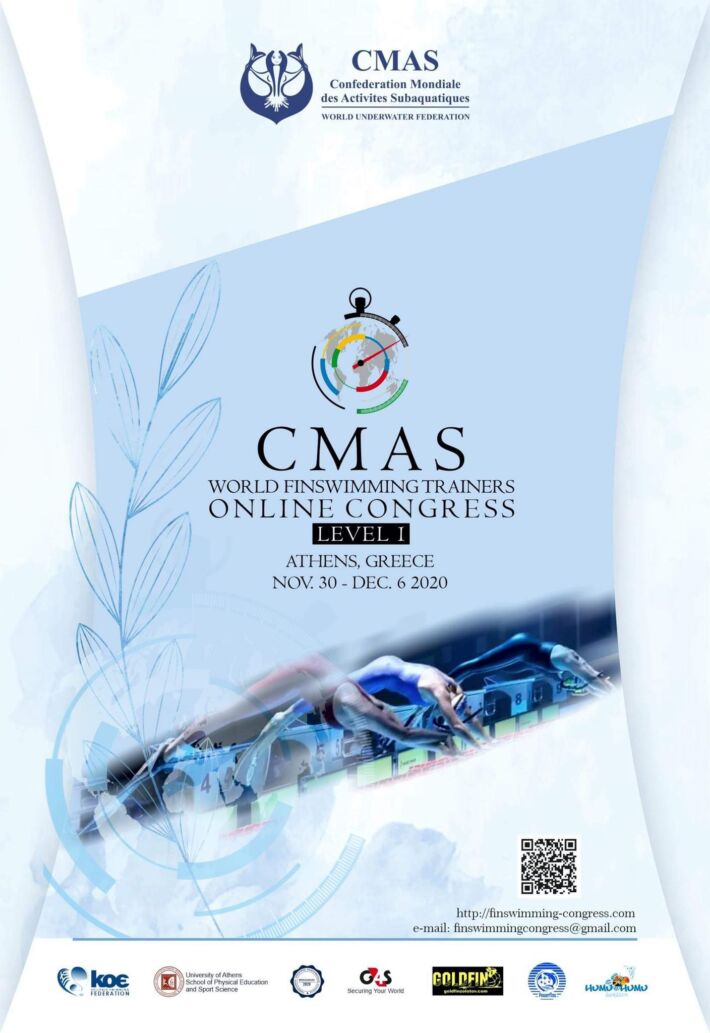 On the related facebook page, we found this event that will be held ONLINE from November 30 16 to December 6 October 2020. It is the  CMAS World Finswimming Trainers Congress.
The development and progress of Finswimming is our concern, thus our vision is to host in Greece the CMAS World Finswimming Trainers Congress, Level 1.
Recognizing the need for coaches' scientific upgrade, World Underwater Federation (CMAS), embraced our proposal and decided to set up a World Coaching Congress under its auspices. The Department of Sport of the University of Greece will also be co-organizer.
On behalf of the Organizing Committee
Help us! Send information and results about Finswimming events and championships!