Daniel Polášek, after having achieved many satisfactions and victories in finswimming, will arrive this year in the FIA ​​ERC3 Junior Championship. The 21-year-old Czech will be supported by Orsák Rallysport and will race in a Pirelli-fitted Ford Fiesta Rally4. The car assembled by M-Sport Poland, with chassis number 130, was bought by the Czech team at the beginning of the year.
Polášek's continental career will start from the 77th Rally Poland (18-20 June), where he will be joined by Kateřina Janovská. Together they have already raced in an event, taking second place in RC4 at Blaufrankischland. The Kowax Valašská Rally ValMez will start next weekend, the first stage of the Central Rally Trophy and the Czech Rally Championship.
"It was my first race with the Ford Fiesta Rally4 and previously I had only tested in Bělá pod Bězdězem and Kopřivnice. Compared to the Opel ADAM Cup this is a big leap forward. The car is doing very well".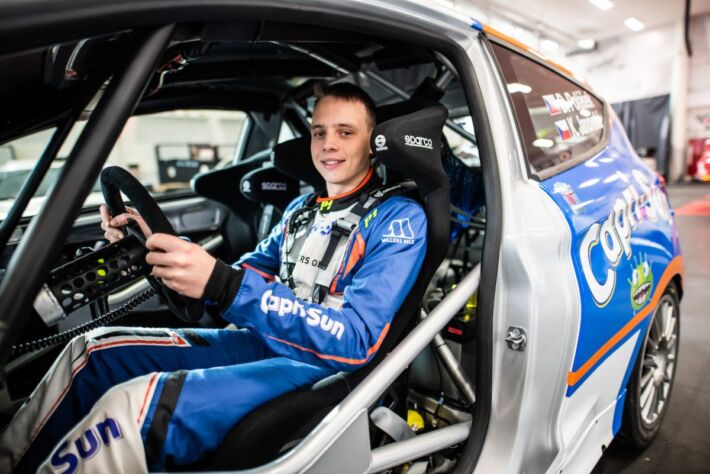 After Poland, the young driver will participate in the Rally Liepāja (1-3 July), the Rally di Roma Capitale (23-25 July) and the Barum Czech Rally Zlín (27-29 August). His initial program plans to run for three years in ERC3 Junior, so participation in Rally Hungary (22-24 October) and Rally Islas Canarias (18-20 November) will depend on the results he gets at the start of the championship.
"We will do the four ERC3 Junior races. If I get good results, then we will see if I also run Rally Hungary and Rally Islas Canarias, "says Polášek. "I could probably also take part in the Valašská Rally, the Rallysprint Kopná and the Rally Bohemia in the Czech Republic. My primary goal remains to gain experience".
Finally, Leo Pavlík will help Polášek in this new adventure as he has already done in finswimming. The 1947 class is a rally driver who has won the Czech Rally Championship six times (19781 1980, 1982, 1986, 1988 and 1989). "I have been thinking about ERC since the beginning of my career and last fall, with Leo Pavlík, we called Jaroslav Orsák and found an agreement."
Help us! Send information and results about Finswimming events and championships!