Dénes László Kanyó, class 1976, during the latest 6th World Meeting of Young Finswimmers 2019 – Kecskemét swam 400 sf in an out of race event with the time of 3.00.81, an incredible performance for an experienced finswimmer like him!
In the same heat, István Alex Mozsár, only 19 years old, swam 3:00.96! Congratulations to these two champions!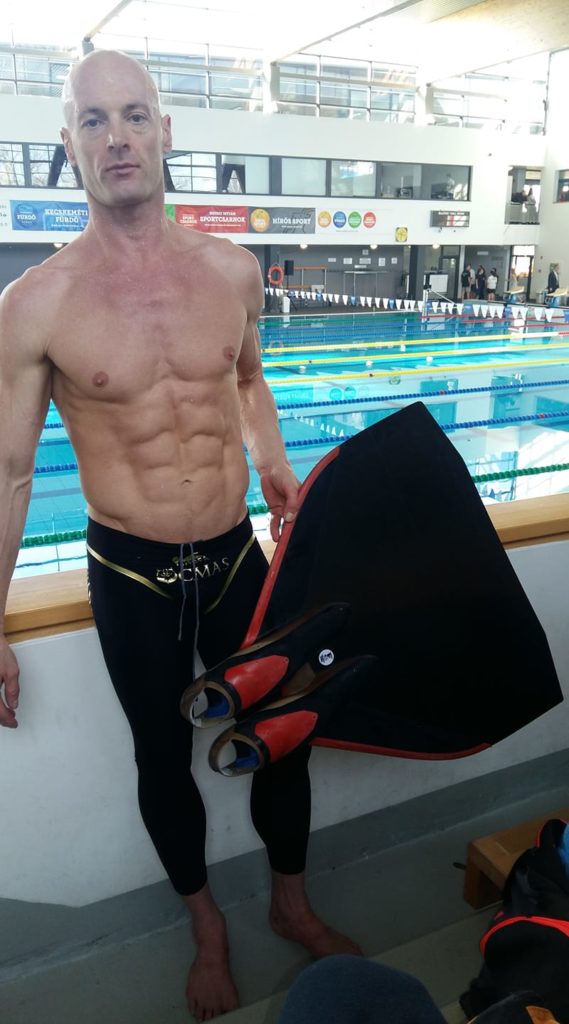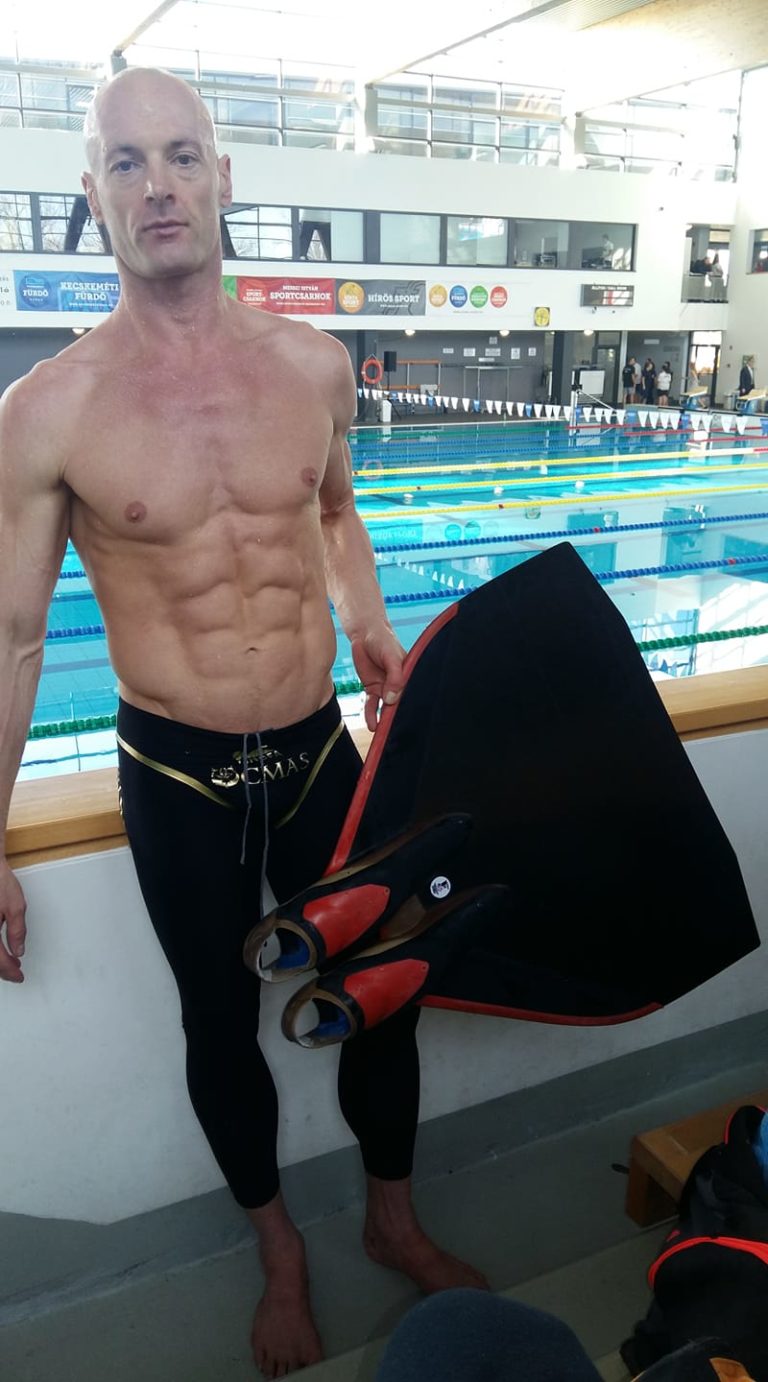 Help us! Send information and results about Finswimming events and championships!