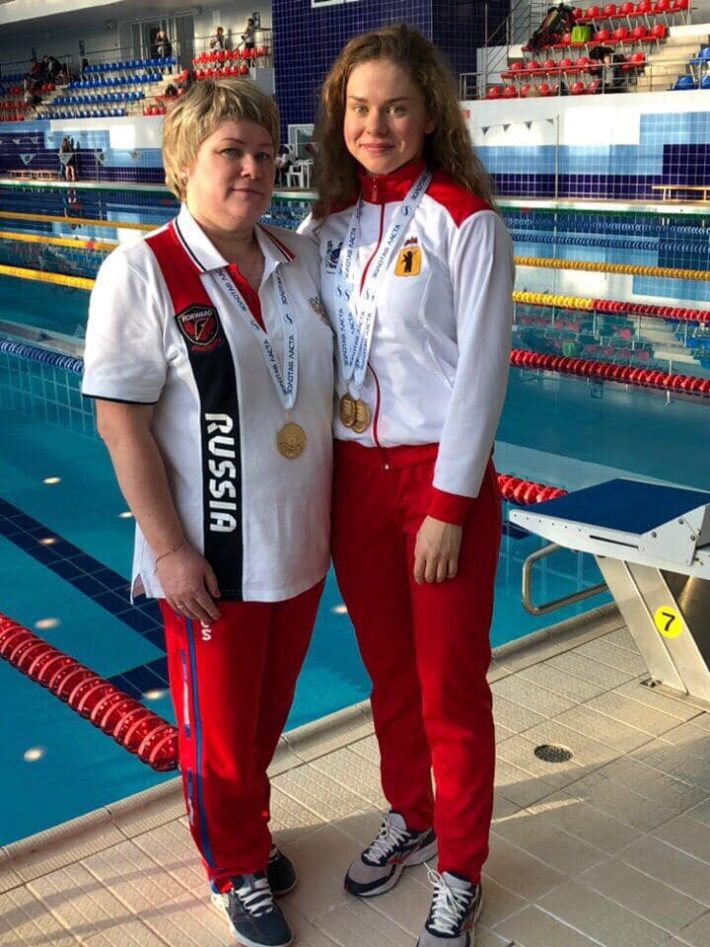 Recently The World Games 2022 Alabama (USA) made a voting system to elect the best athlete of 2021, and for our beautiful sport called Finswimming, Ekaterina Mikhaylushkina is one of the 24 candidates! But not everyone knows that she is trained by a very professional Finswimming coach and former Finswimmer From Russia, Elena Argunova.
We haven't the pleasure to talk to her before, so we made this little interview to let you know something more about Elena.
Tell us your career, and something about your life.

I live in Yaroslavl (Russia), a city which is located near Moscow. My career as a coach has started in 2006, before I have been a finswimmer for 21 years. I'm multi European champion and record holder, World Games champion in Akita 2001. I work only sport school because this job takes me 8-9 hours per day with my sportsmen, every day! Finswimming is my sport, my work, my hobby and my life!
We know you are the coach of Ekaterina Mikhaylushkina, one of the fastest women in the world. When did you meet her the first time? Did you expect she would become such a champion like that?
We have been working with Ekaterina for 13 years. She has came in the pool when she was only 6 years old. I'm her first coach and, I hope, I will be the only one. At the beginning I knew that Ekaterina was an incredible talented finswimmer, but I spent so much time to train her so that she wants to become a champion. She not only talented but she is really hard-working and this is very important, isn't it?
Apart from Ekaterina, who are the best finswimmers you trained in the past/present?
Now apart from Ekaterina I trained my son Vitalii Grachev (bronze medal in World freediving Championship in Belgrade 2021 100 speed apnea, silver medal in World Finswimming Championship 2015), Iuliia Grigoreva (silver medal in relay 4×100 bifins mixed in World Championship 2021 in Tomsk), Tatiana Chepeleva (World Champion and silver medal in World open water Championship in Santa-Marta), Nikita Sorokin (World Junior Champion 2021 in 4×200 relay in Italy), Artem Zykov (World Junior Champion 2021 on open water championship) and many more young talented sportsmen. And I was a coach with Kseniia Ignatova (multi world junior champion).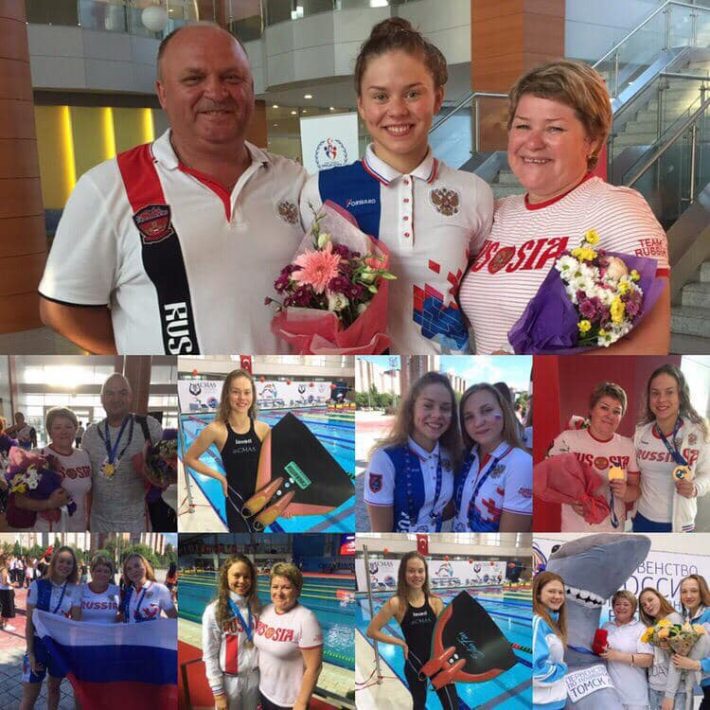 Do you think Finswimming will ever join the most important event, the Olympic Games?
I really hope that finswimmig will be an Olympic sport as soon as possible. I think we have to exert every effort possible to do so. For example, voting for athlete of the year 2021. Why sport climer can get 40000 votes and Ekaterina not? Why? There are many of us, there friends, family and any more… We must make finswimming even more popular than it's now. I think this voting is a chance to do it, isn't it?
If you had the chance, what would you do to make finswimming more famous in the world?
I think I'd like to involve more and more children for finswimming training, to do master-classes with world champions and their coaches. But the most importatnt thing all our competition must have a really good broadcast on the internet and on TV. ADVERTISING! And of couse we should hold Finswimming championships in a beautiful pools and cities.
What is your best memory about finswimming? And worst?
My best memory is first World Senior Record 100 sf by Ekaterina in European Championship in Greece in 2019. After her race we hugged and cried because our dream came true. And worst, 2003 European Championship in Czech I was an athlete and our team deprived of the opportunity to participate in these competition. We hoped until the last moment, but we did't get a chance.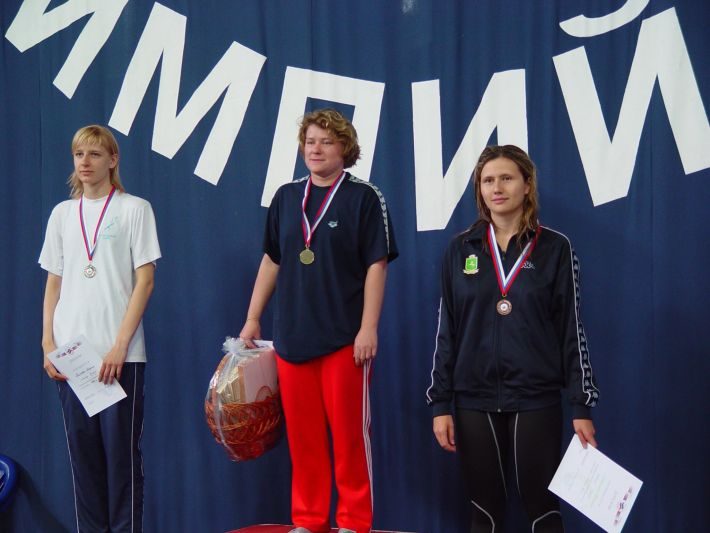 If you could, what finswimmer would you like to train? (also international)
If I could, I'd like to work with Juan Fernando Ocampo, Petra Senansky and maybe Stefano Figini, provided that their coaches will be with them, we would be able to work together and share our experience.
Help us! Send information and results about Finswimming events and championships!