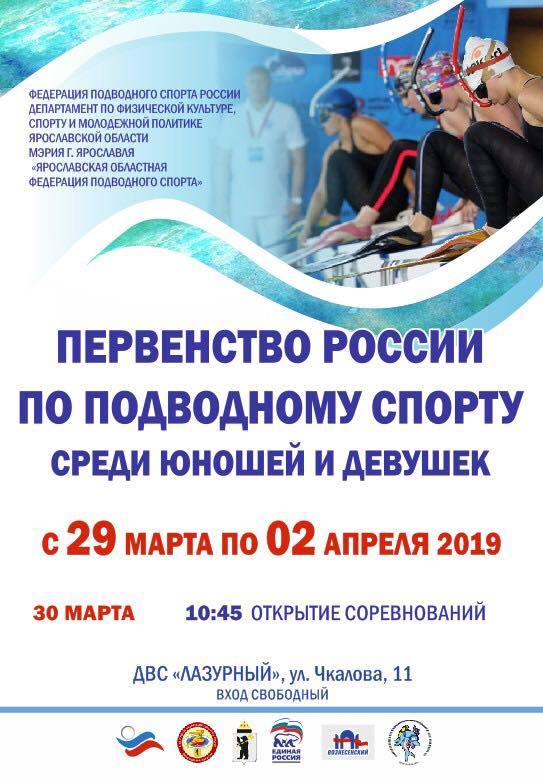 From 29th of March to 2nd of April 2019, the Finswimming Russian Championship boys-girls (12-13 years) will take place in the city of Yaroslav. More than 150 boys and girls coming from 19 regions from Russia will fight to get a valid ticket to compete in the national junior Finswimming team of Russia! Good luck!
[wpdevart_countdown text_for_day="Days" text_for_hour="Hours" text_for_minut="Minutes" text_for_second="Seconds" countdown_end_type="date" end_date="29-03-2019 00:00″ start_time="1553759753″ end_time="0,1,1″ action_end_time="hide" content_position="center" top_ditance="10″ bottom_distance="10″ ][/wpdevart_countdown]
Help us! Send information and results about Finswimming events and championships!