ELICTE, the Diving and First Aid school founded by the two-star CMAS Diving instructor, Jairo Komiya (Japan), has grown and is opening a new space, the AQUA ELICTE LTDA Training Center, based in the city of Nova Odessa, in the interior of the State of São Paulo, Brazil.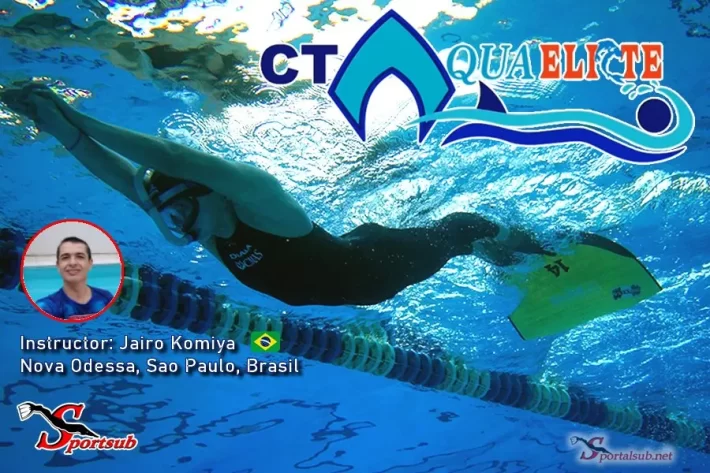 With the motto «Preparing athletes for life», the Training Center has as one of its main objectives, to discover and train young athletes among the population in need, promoting and spreading swimming with fins in Brazil.
The inauguration will take place on November 27, 2021, with experimental activities in four sports: finswimming, karate, krav maga and recreational diving.
The city's sports secretary is excited about the sport and is also happy that the city is one of the first in Brazil to host a finswimming school.
Jairo Koyima, in addition to being a CMAS 2 Star Diving instructor, has been certified as a Sportsub Level 1 Fins Swimming Instructor and Trainer, in the X Edition, held this year 2021.
More information: Whatsapp: +55 (19) 98326 – 7624
Instagram: https://www.instagram.com/aquaelicte/
Help us! Send information and results about Finswimming events and championships!