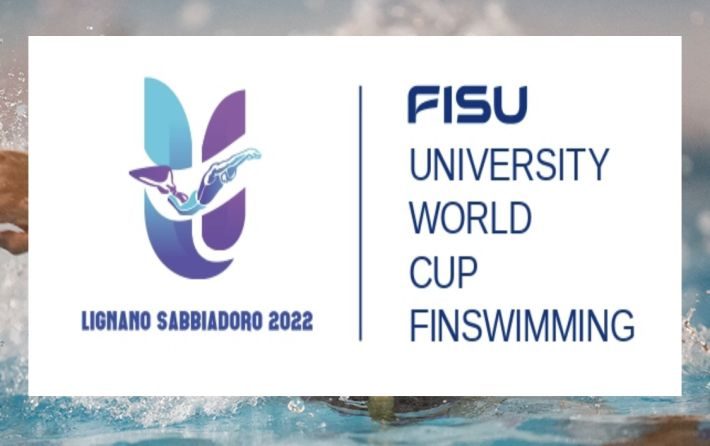 The International University Sports Federation (FISU), the Italian University Sports Federation (CUSI), the University of Udine and the Organising Committee have the honour of inviting you to participate in the sport events which will be held in Lignano Sabbiadoro (Udine), Italy from April 1st 2022 to April 2nd 2022 on the occasion of the celebration of the LIGNANO SABBIADORO 2022 – FISU UNIVERSITY WORLD CUP FINSWIMMING.
RESULTS + FINALS STARTING LIST
This competition will be held under CMAS Finswimming Rules and the present specific rules.
I am pleased to invite you to the 1st Edition of the "FISU World Cup Finswimming" that will take place in Lignano Sabbiadoro (Udine), at the Sport Village Bella Italia, on 1 and 2 April 2022.
I am truly honoured that FISU has awarded CUSI and, consequently, FIPSAS and the Organising Committee that I chair, this very prestigious sports event.
I hope that the by hosting this first edition of the University World Cup in Italy Finswimming will benefit from a visibility boost and, therefore, gain further popularity.
I would like to extend a warm welcome to the university delegations that will be taking part in the event in Lignano Sabbiadoro and convey my best wishes to all its participants (athletes, coaches, officials and competition judges), trusting we will be spending together a few days filled with enthusiasm and healthy competition.
We will be able to enjoy a spectacular sports event. After all, because of the high speeds that cannot be reached in other water sports, Finswimming is appropriately referred to as the Formula One of swimming sports.
Finally, I wish to express my thorough appreciation to CUSI, the University of Udine, the CONI and the relevant local authorities, who, together with CMAS and FIPSAS, will do their utmost to ensure the successful outcome of this event.
My best of luck to all the athletes – may the best win!
By the President of the Organising Committee Prof. Ugo Claudio Matteoli.
CONTACTS
Tel. + 39 06/87980513
E-mail: finswimming@wcuf2022.com
PDF WORLD CUP UNIVERSITY FINSWIMMING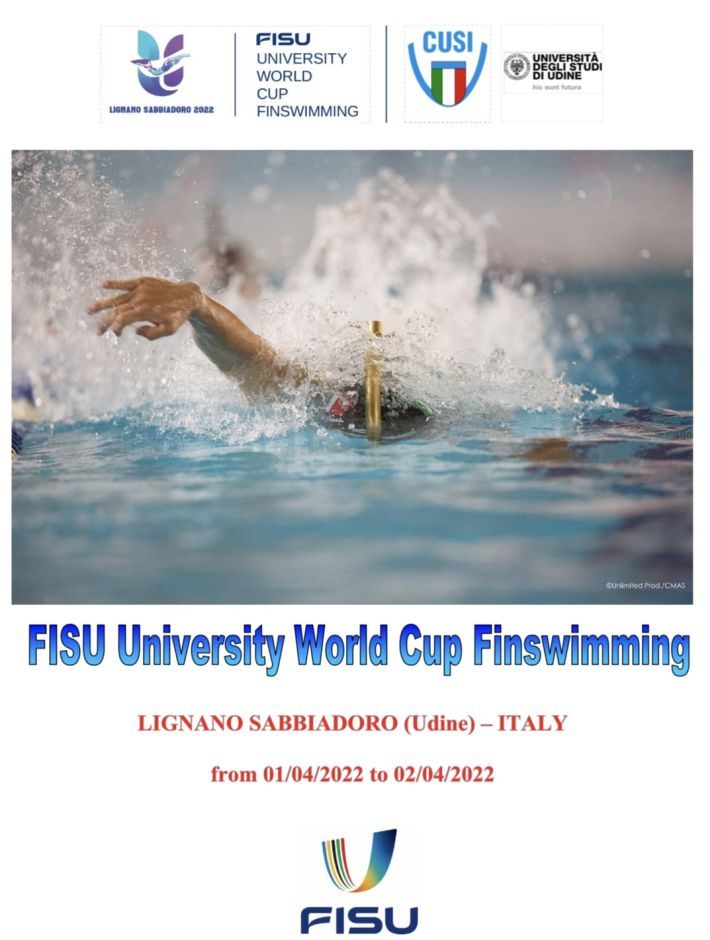 Help us! Send information and results about Finswimming events and championships!