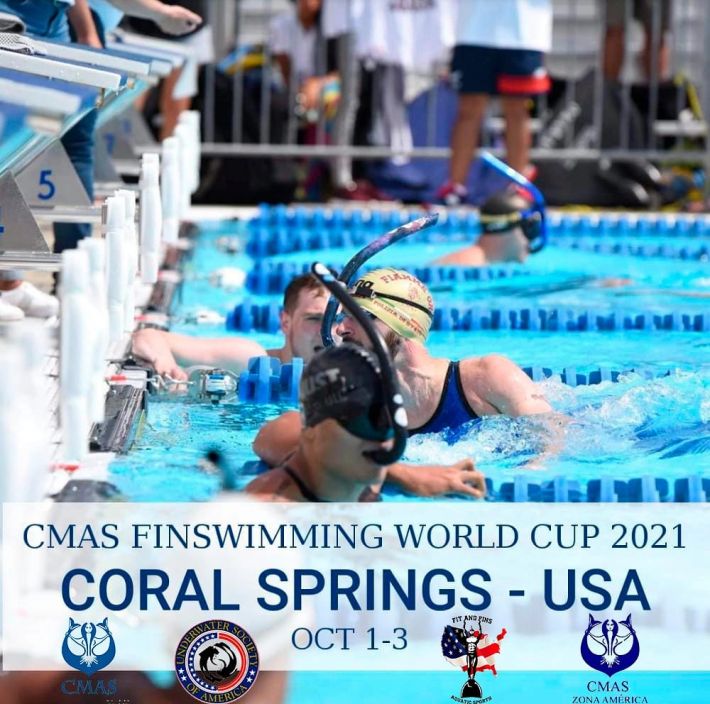 After the successful completion of the 2018 and 2019 CMAS Finswimming World Cups held in Coral Spring, Florida in the United States of America, this important event will return to US soil again in 2021.
The World Cup from May 28-30 has been postponed. New date 1-3 October 2021.
More information on the official website www.fitandfinsaquaticsports.com and on the social networks facebook and instagram
Help us! Send information and results about Finswimming events and championships!