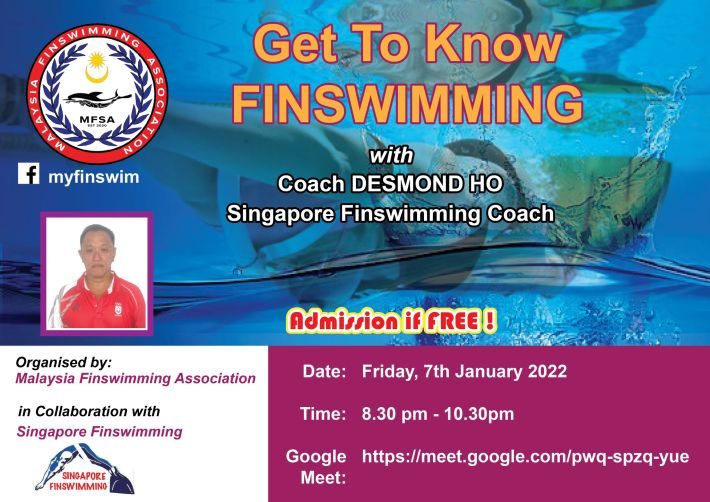 Malaysia Finswimming Association, in collaboration with Singapore Finswimming is bringing you "Get To Know Finswimming". All existing finswimmers as well as others who wants to know about finswimming can take this opportunity to understand more about finswimming.
Coach Desmond Ho has been coaching Finswimming in Singapore ever since the start. It will be a good opportunity to ask any questions with regards to finswimming during this session. We look forward to seeing you and hope this can be a good start for more to start Finswimming!!!
Details as below:>
Get To Know Finswimming
*Friday, January 7 · 8:30 – 10:30pm* (Time Malaysia)
Google Meet joining info
*https://meet.google.com/pwq-spzq-yue*
More information on facebook.com/myfinswim
Help us! Send information and results about Finswimming events and championships!