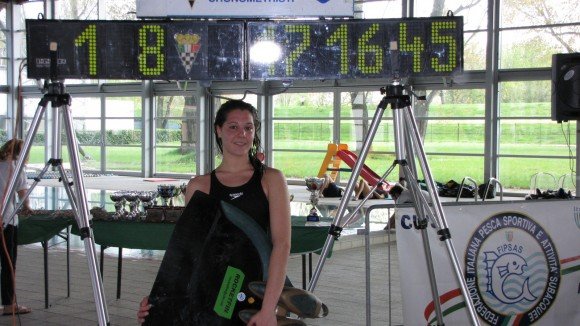 During the special event called "Tutti per Telethon", that was hold yesterday 11 April 2010 in the beautiful city of Cremona (Italy), our finswimmer Giorgia Viero swam the Nautical Mile, so 1850 mts in a long course Swimming Pool, in the time of 17'16″45, the former record was from Svetlana Uspenskaya (UKR) with 17'32″49! All the results of the competition are available on the attached file. Surprise for the "give up" of Stefano Figini that hadn't the authorization to compete at this Event from his Club CN Fiamme Oro Roma.
"Foto: N. Negrello per Apneamagazine.com"
Help us! Send information and results about Finswimming events and championships!