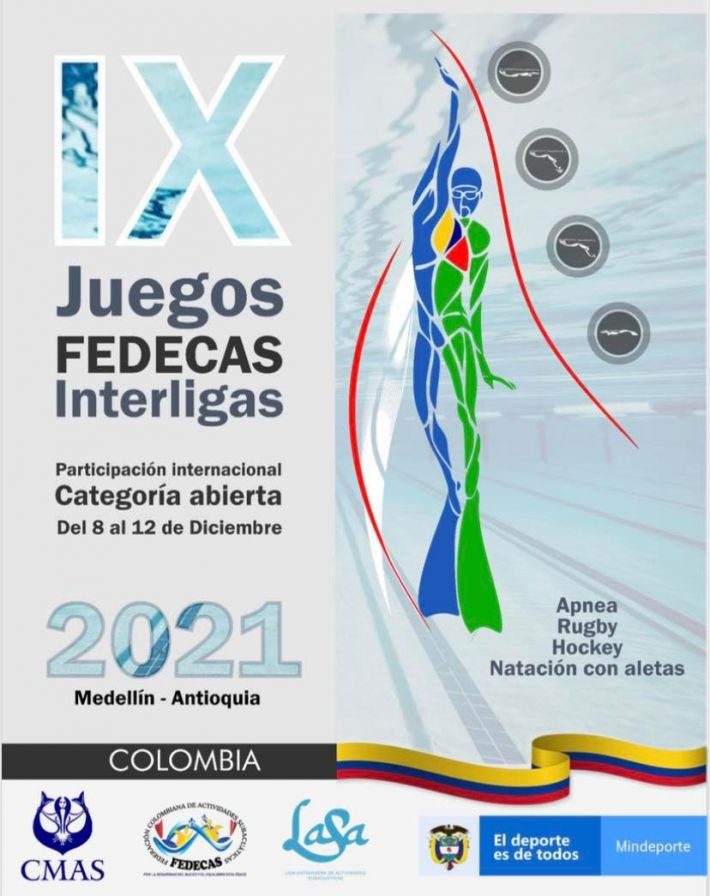 From 8th to 12th of December 2021, Finswimming, along with Apnea, Underwater Rugby and Underwater Hockey, is included in the International Open event called Juegos Fedecas Interligas, to be held in the swimming pool of Medellin (Colombia).
This event will be valid as qualification trials for the CMAS Finswimming World Championships – CALI 2022 and for National Sports Games 2023.
More information on FEDECAS
PDF with information and competitions program
Help us! Send information and results about Finswimming events and championships!