Unusual, strong, of great impact: the initiative of Fipsas (Italian Federation of Sport Fishing, Underwater Activities and Finswimming) starts from the water, an element that distinguishes all its disciplines. #365NO!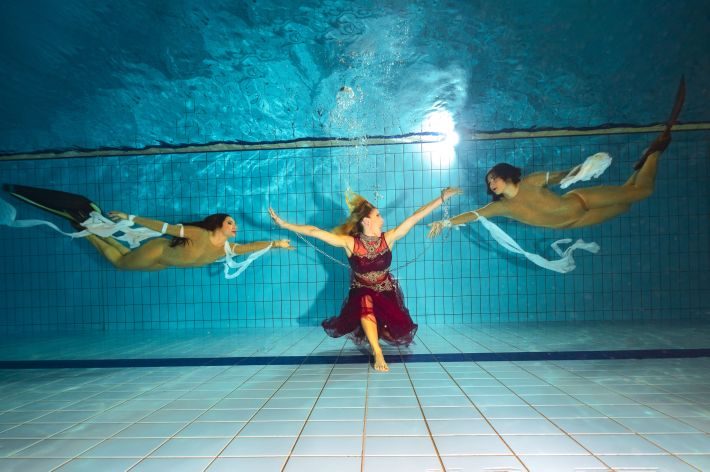 This is the title of the campaign conceived in view of the International Day against Violence against Women (November 25th) and carried out in the swimming pool with Virginia Salzedo, one of the most popular underwater photographers in the world, with Veronica Maya and four flippers who became models for one day
Erica Barbon, Consuelo Dametto, Silvia Sevignani and Carolina Trocca have stopped playing the role of champions to immerse themselves in other garments, creating a one-of-a-kind shooting on the occasion of "talentopInnato" and the Italian Freediving and Finswimming Championships for the disabled in Lignano Sabbiadoro."
"#365NO! it is our way of loudly shouting our commitment to the fight, every day of the year, against all forms of violence".
The President of Fipsas, Prof. Ugo Claudio Matteoli, is decided: «We cannot take our voices away from the chorus of those who commit themselves every day to imagining a better world.The extraordinary images taken by Virginia Salzedo – and the federal staff with the athletes – demonstrate that beauty and messages full of content can go hand in hand. Let us not let our guard down, careful to continue in the wake of the past, where the word "respect" took on concrete contents without compromise»
It took 8 hours to make the underwater photographs, over 1,000 shots looking for the right mix of lights and expressions. "A gigantic effort – explained Virginia Salzedo – which rewarded us because what we see today is the result of an extraordinary mix of commitment and passion".
The #365NO! Campaign it will cross all the social channels of Fipsas, will be offered in videos and slideshows to capture a wide and varied audience in different age groups, trying to cross the boundaries of sport.
Help us! Send information and results about Finswimming events and championships!