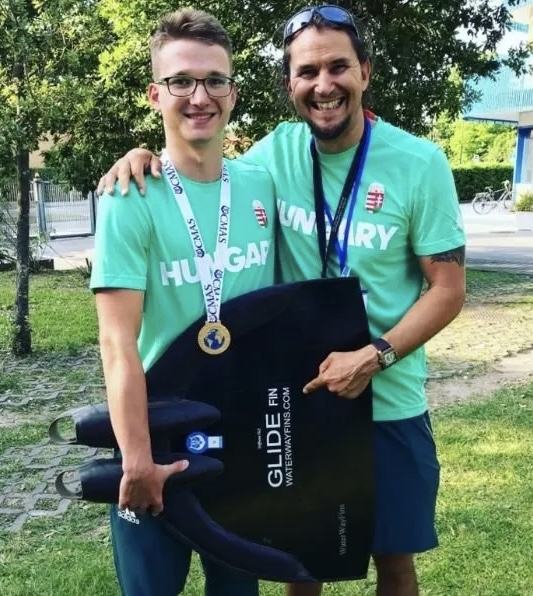 After the amazing performance yesterday during the 1st Round of the Finswimming CMAS World Cup in Eger (Hungary), when this young athlete from Hungary set the new World Record (Junior and Senior in the same time!) in 800 sf, Nandor Kiss also made his the Junior World Record in the race of 400 sf male with the time of 2.57.81!
The previous record was 2.58.70, by Nandor also.

Again many many congratulations to this incredible sportsman!
Help us! Send information and results about Finswimming events and championships!