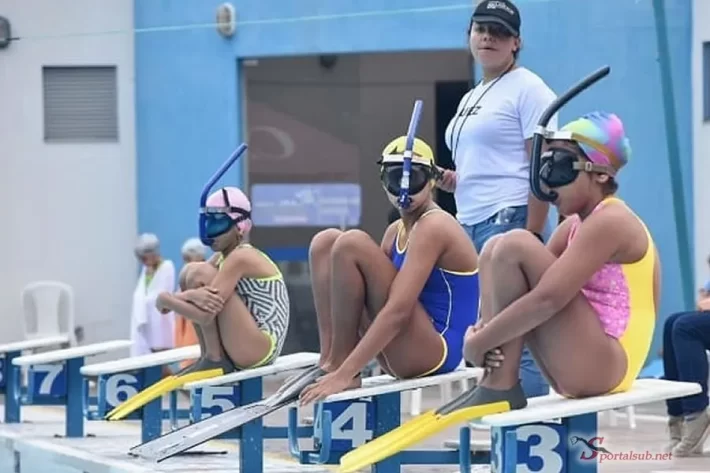 The Colombian Federation of Underwater Activities invites the country's leagues to participate in the "National Children's Interleague Festival of Finswimming", to be held in the Special District of Santiago de Cali from December 17 to 19, 2021.
The Organization is in charge of the Vallecaucana Underwater Activities League.
The Competitions will take place at the Albero Galindo Herrera Swimming Pools.
102 athletes from 5 teams participate in the event: Antioquia, Bogotá, Meta, Risaralda and Valle.
OFFICIAL CALL
PROGRAM
RESULTS
START LIST
Help us! Send information and results about Finswimming events and championships!