We are plased to interview Nina Angermayr, a Swiss finswimmer very known in our World. Nina will compete in the upcoming Open Swiss Finswimming Championships 2018 in Tenero.
Hello Nina, welcome to our page! By now, although very young, you are already an expert finswimmer who has achieved excellent results in international championships. Tell us briefly your sporting history starting from the beginning, and if you also want something about your life!
I was about 8 years old when I started finswimming competing in local regional competitions. Before then my mother had enrolled me in a swimming course not knowing that the latter also offered the possibility of practicing finswimming. So I learned to swim and then I was asked, along with my classmates, to try finswimming in the 50 meter swimming pool in the town of Tenero. I accepted and since that moment I started to practice this sport!
I then started to 12 years old to use the monofin always working with my friends that now I know for many years, initially they were 2 training sessions per week and now they have become 4.
I had the honor in 2013 to participate for the first time in a Junior European Championship in Poland, followed by the Junior World Championships in Crete in 2014, in Annemasse in 2016 and in Tomsk in 2017. I also participated in the Senior European Championships in 2017 in Worclaw and last year at the Senior World Championships in Belgrade.
How do you see finswimming in Switzerland? What is the situation of our sport in the confederation?
The Finswimming in Switzerland is little known and this I find it a shame. Often people do not even know of the existence of our sport and therefore it becomes difficult to include many athletes in this sport. There are a couple of teams (they are about 4) but they are very small and not very competitive …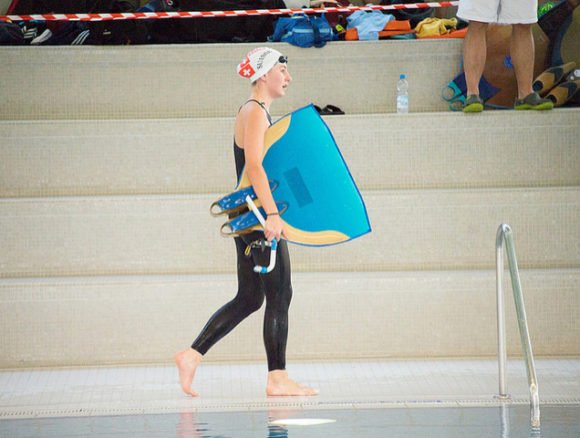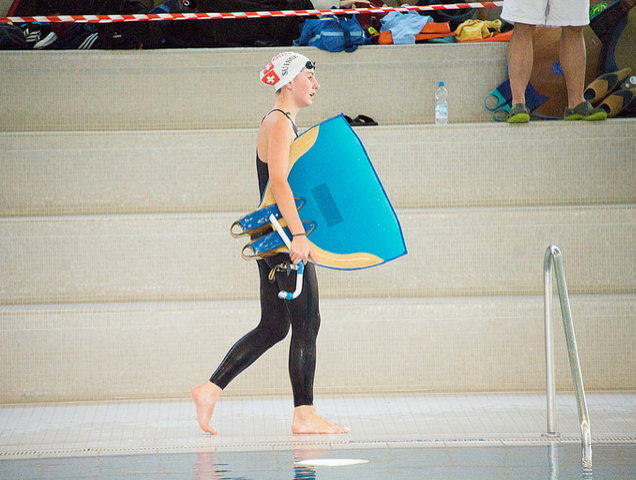 What are your future plans? Sports and non-sports
My future projects are definitely to improve myself in the disciplines that I train most (200 meters, 400 meters and 800 meters), to make other experiences and travel the World. Also I will start the university next year probably in the faculty of economics.
Who are your points of reference in finswimming? Someone you took as an example?
I do not have a real idol in finswimming, I let myself be inspired by the great athletes who have been practicing this sport for years. I focus rather on myself trying to optimize the training time and the quality of the training in order to respond to my personal needs.
If you had "carte blanche", what would you do to improve and spread our sport around the world?
I would organize many demonstration events and advertising campaigns where finswimming would be presented, children and girls will be shown the use of monofin and this sport wuld become more popular. I think it's important to make this sport known to kids because it is often not practiced because they do not know their existence and not because they do not like it.
What did finswimming give you and how did it make you grow?
The finswimming gives me lot of satisfaction and it taught me that without commitment and dedication are difficult to reach their goals. It introduced me to many people from all over the world and I was able to visit most of Europe. Also I met my best friends and lots of good people on my team.
Answer without question, tell us what you want!
I sincerely thank my coach who devotes much of his time to follow us and train, I thank my teammates and all those who help in one way or another the Flippers Finswimming Club. They are people who have always helped to make the moments spent together with good memories.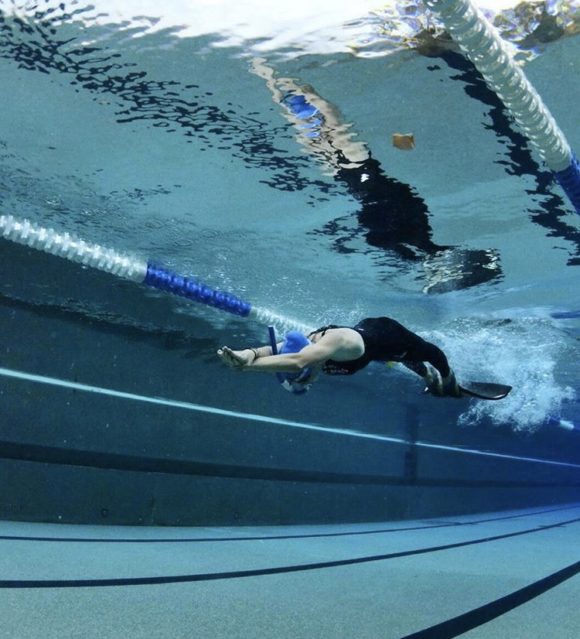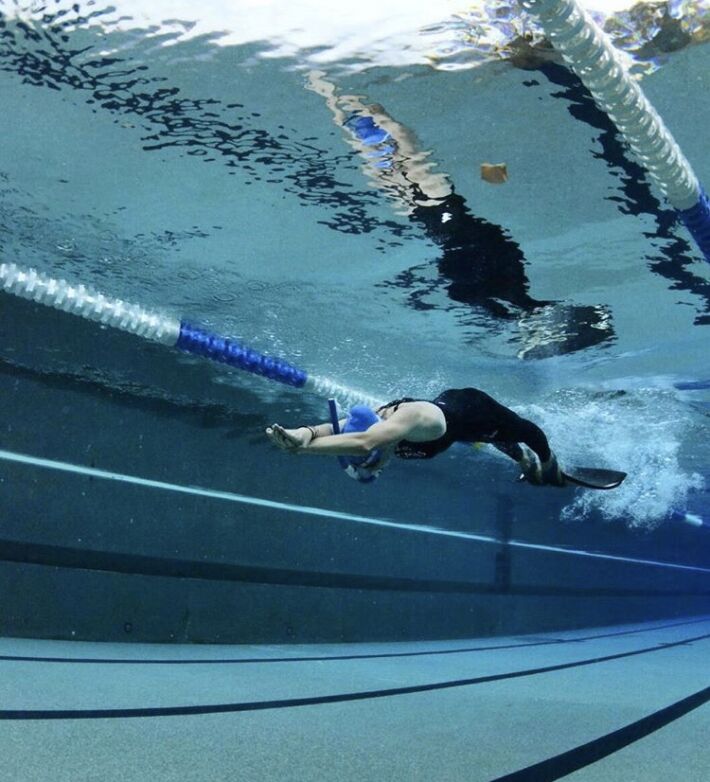 Help us! Send information and results about Finswimming events and championships!