Dear finswimmers, the Dutch association for underwater sports (NOB) is pleased to invite you to the Dutch Open Finswimming Championship 2019 on 22 and 23 June 2019, which will take place in the Pieter van den Hoogenband Swimming Stadium in Eindhoven.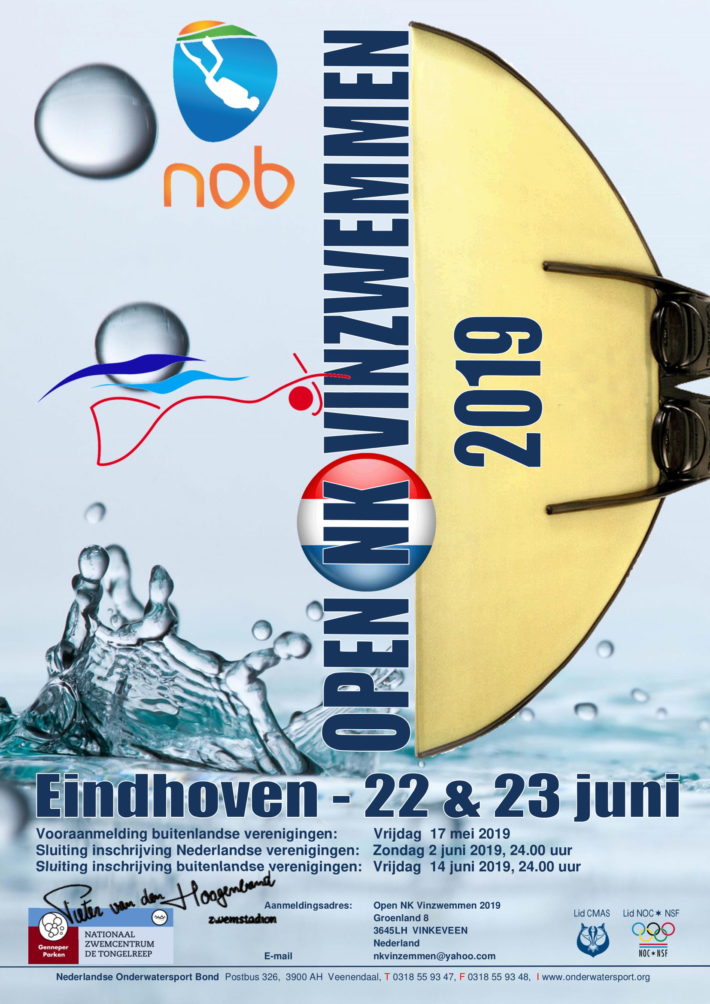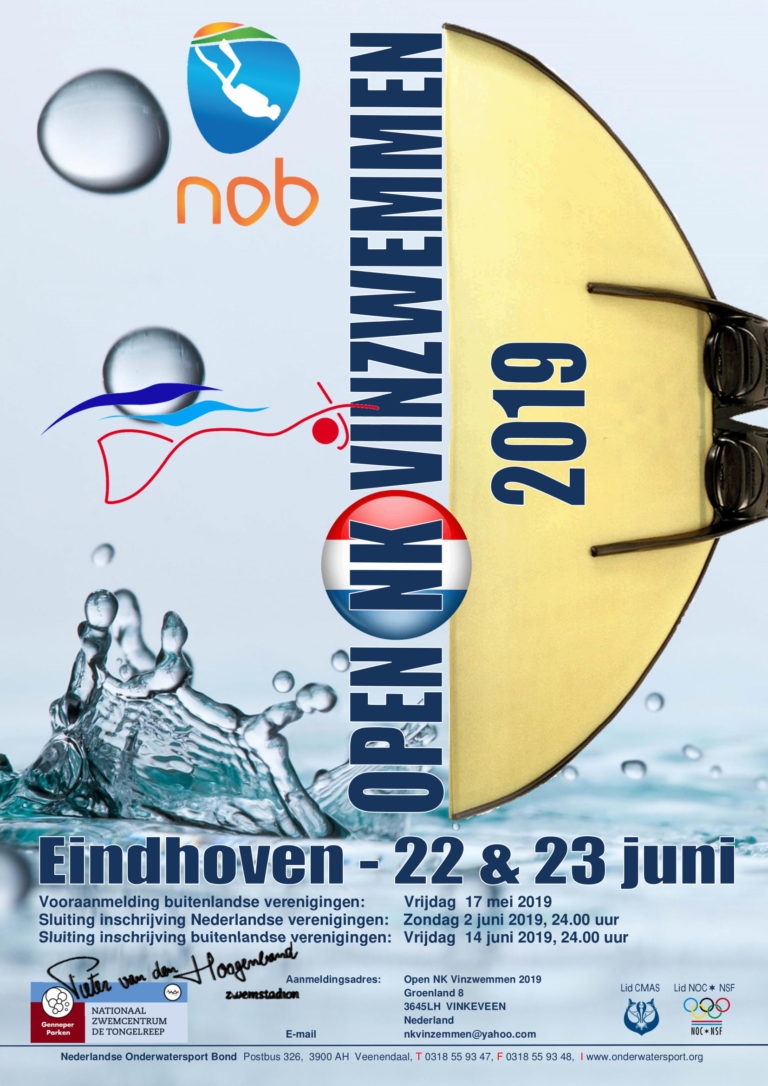 This they we organize this tournament for the 43st time in the Pieter van den Hoogenband Swimming Stadium. A tournament where all finswimmers, including young children and veterans, can participate, not only from the Netherlands but also from other countries.
Last year they received about 150 swimmers and they hope they will reach the same number this year.
Not only good performances are important. They also hope that exchanging experiences and meeting each other will play a central role. With lots of enthusiasm, you are expected to realise a big, sportive and high quality tournament. Welcome in Eindhoven with a great many participants.
2019 nk results

2.6 Inschrijfformulier 2019.xls
START LIST 1
2019nk startlijst zaterdag def

START LIST 2
2019nk startlijst zondag def

2.1 Uitnodiging NK 2019 EN

Help us! Send information and results about Finswimming events and championships!