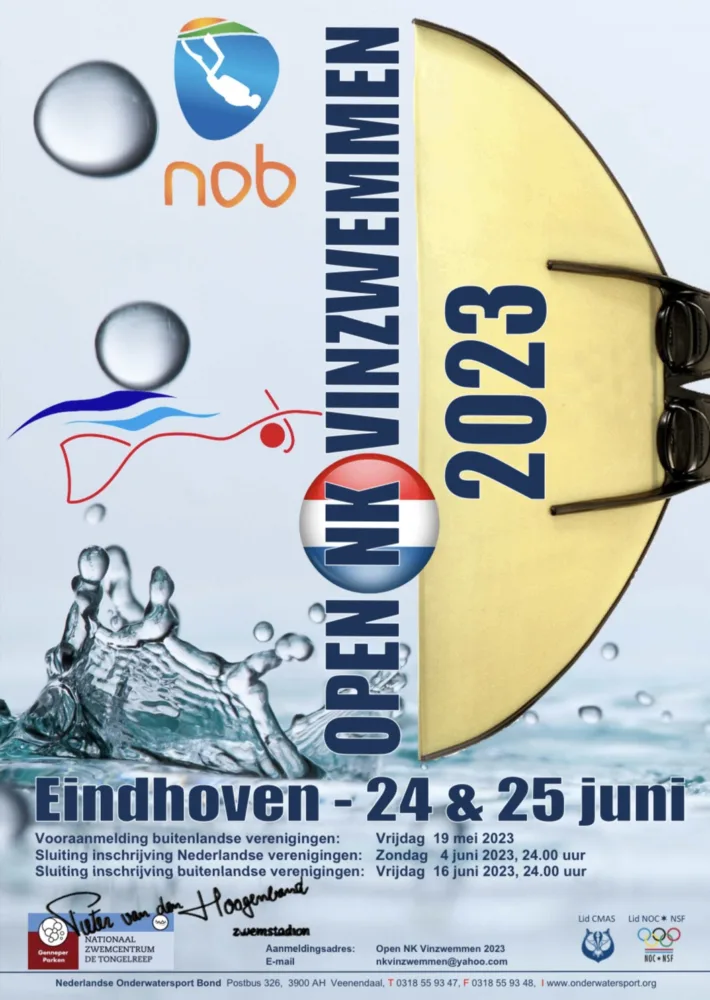 This is the official invitation for the next Open Dutch Finswimming Championships 2023.
Dear finswimmers,
On behalf of the Dutch association for underwater sports (NOB) it is my pleasure to invite you to the Dutch Open Finswimming Championship 2023 on 24 and 25 June 2023, which will take place in the Pieter van den Hoogenband Swimming Stadium in Eindhoven.
This year we organize this tournament for the 45st time in the Pieter van den Hoogenband Swimming Stadium. A tournament where all fin swimmers, including young children and veterans, can participate, not only from the Netherlands but also from other countries. And let's not forget that in addition to the almost 150 fin swimmers, many volunteers are also active to make this event a great success.
We would like to see you all in Eindhoven, so that we can have a fantastic weekend together, with great enthusiasm, good sporting performances and a respectful tournament.
Femma en Karin Neehus
Organisatoren Open Nederlandse Kampioenschap vinzwemmen 2023
ATTACHED FILES
Invitation Open Dutch Finswimming Championship 2023
Help us! Send information and results about Finswimming events and championships!