On June 30th 2019, in the morning during the heats of 50 apnea men at the Finswimming European Championships, Pavel Kabanov swam the time of 13.88, that is only 3 cents of second above his own World Record set in Lignano Sabbiadoro on August 1st 2014 during the 25th Finswimming European Championship!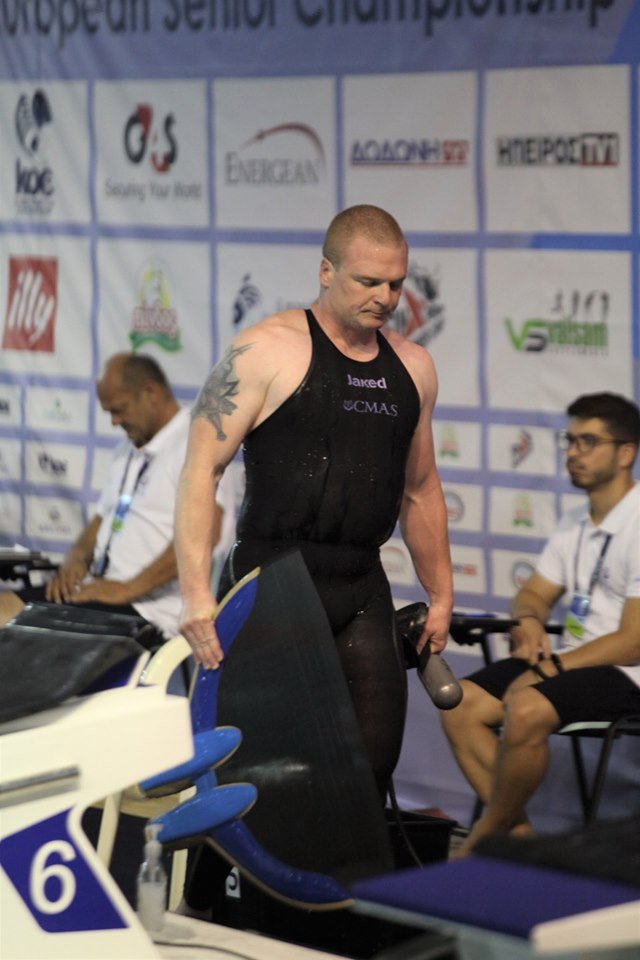 Not only young finswimmers are coming up during this CMAS international championships, but also veterans like Pavel!
Let's see what wiull happen during the final this afternoon! Stay tuned!
Help us! Send information and results about Finswimming events and championships!