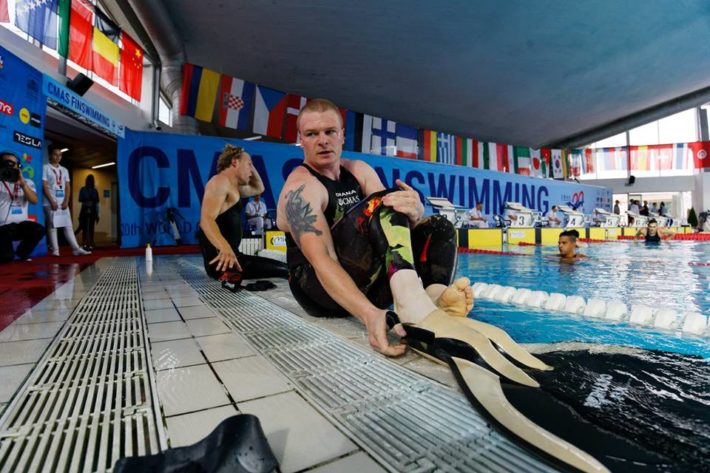 He did it again! The World and European pluri Champion Pavel Kabanov from Russia, broke again the World Record in the fastest finswimming race: 50 apnea men. He swam the incredible time of 13.70, 15 cents of second faster than his previous record! Amazing!
This morning he swam another great performance with 13″88, so we were hoping to see a NWR!
Well done Pavel. This is the timetable from this morning.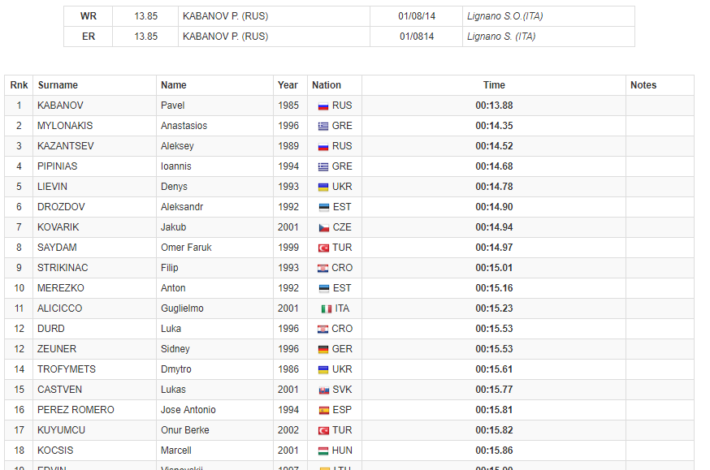 Help us! Send information and results about Finswimming events and championships!