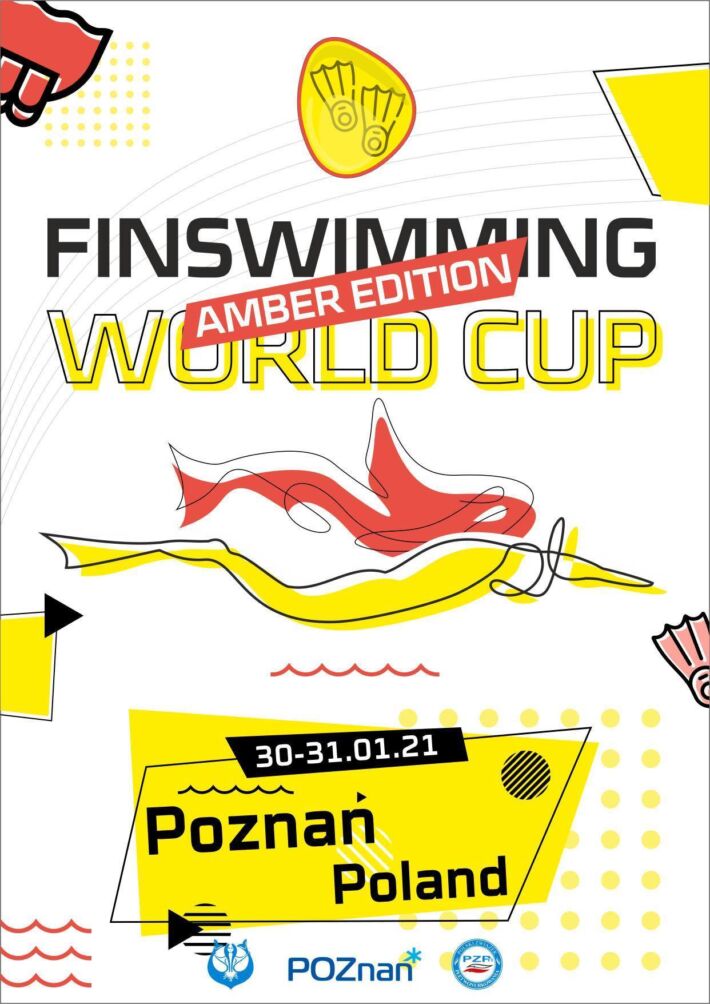 Finally it's official! The Polish Underwater Federation, PZPn, sent us the PDF about the Round 1 of the CMAS Finswimming World Cup 2021, that will take place in the city of Poznań On January 30th-31st 2021 February 13th-14th 2021 (date applied to CMAS by PZPn). CANCELLED due to COCID-19to!!!
Dear Sport Friends,
As we have not received CMAS approval to postpone the World Cup in Poznań, we must officially announce that the World Cup, which was to take place on January 30-31, 2021, is canceled due to the COVID situation (swimming pool closure).
We really did everything to make the competition take place.
We solved many, many problems, but failed at the very end.
We are very disappointed….
For consolation: We invite all clubs to the Baltic Championship (all age groups), which will be held for the fourth time in Olsztyn. Depending on the covid situation, it will be 20-21 February or 13-14 March . We will keep you posted in the near future.
SPECIAL NOTES
Please notice that any point of these Regulations may change due to the pandemic covid-19 situation. First of all, due to restrictions that may be announced by the Polish government at anytime. The organizertakes no responsibilityforpossible difficulties.
Help us! Send information and results about Finswimming events and championships!