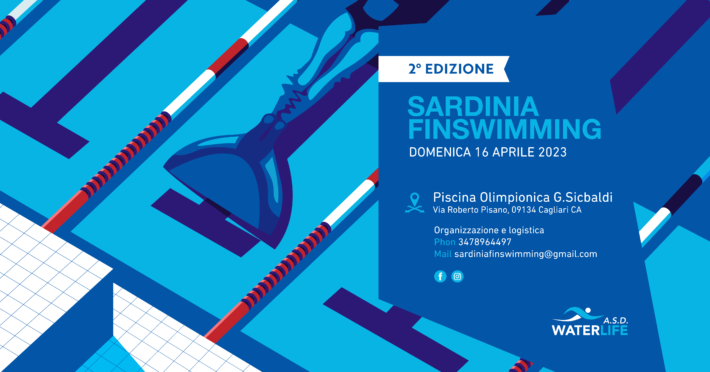 The association A.S.D. WATER LIFE S.C., with the approval of the Italian Federation of Sport Fishing and Underwater Activities SARDINIA, organizes the "2nd SARDINIA FINSWIMMING " in Cagliari (Italy) on 16 April 2023 at the G.Sicbaldi Olympic municipal swimming pool (50. Mt pool – 8. lanes ) located in Via Roberto Pisano s.n.
Entries will take place via the ONLINE SYSTEM accessible from the federal website www.fipsas.it
Help us! Send information and results about Finswimming events and championships!