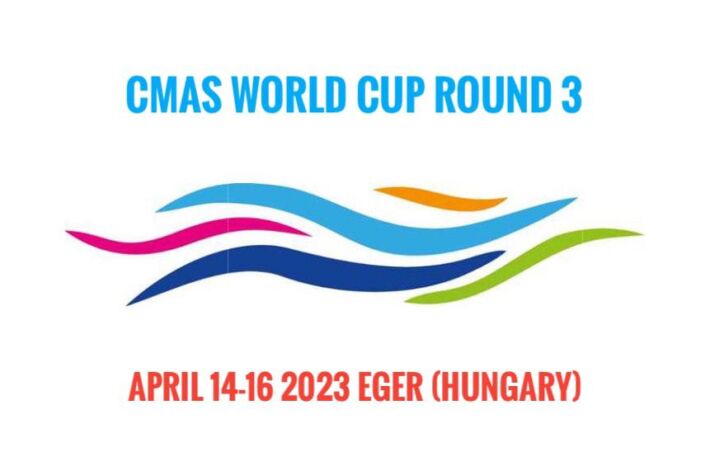 The Hungarian Divers Federation – authorized by CMAS – invites all interested Federations and Clubs to participate on the 15th CMAS Finswimming World Cup 2023 organized 14th-16th April 2023 in Eger.
The competition will take place at: Hungary, Eger – Address: 3300 Frank Tivadar u. 5.
The interesting thing about this year's competition is that the competition program of the Minaret Cup, which takes place alongside the World Cup, has also been supplemented for senior competitors in the following competitions:
50m BF Senior Women/Men

50m SF Senior Female/Male

100m BF Senior Women/Men

100m SF Senior Female/Male

50m BF mix changer
The senior competitions will be held on Saturday and Sunday, after the Minaret Cup competitions. Please indicate your registration request at miklos.tamas@buvar.hu no later than April 8. Entry fee HUF 5,000/competitor.
Help us! Send information and results about Finswimming events and championships!