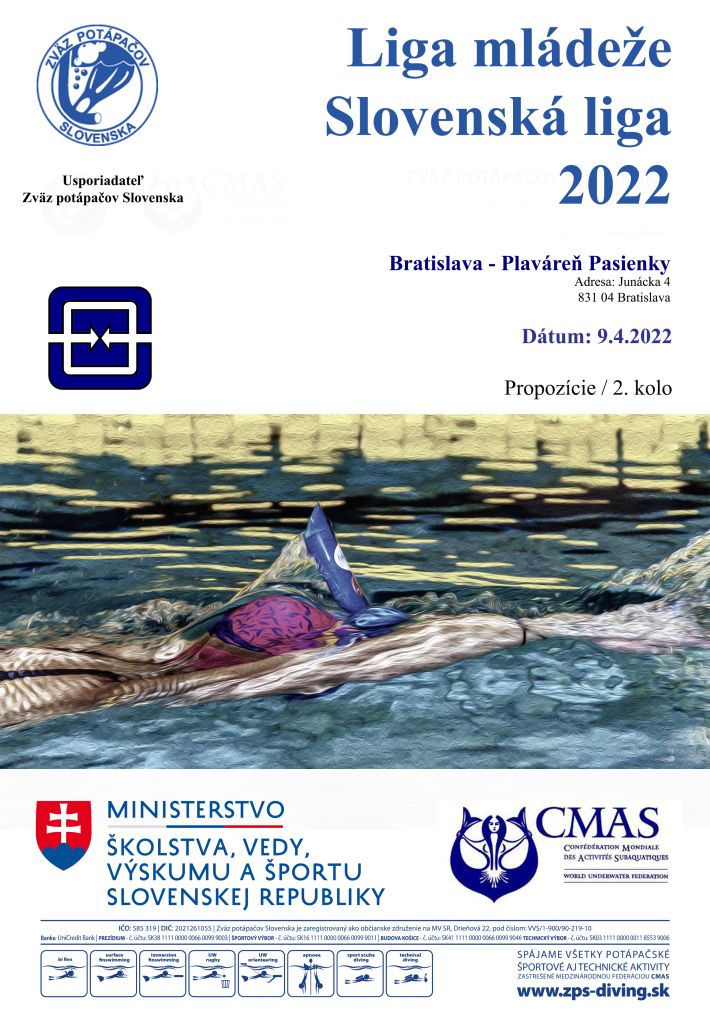 On April 9th 2022, the Slovak Finswimming League 2022 took place in the city of Bratislava (Slovakia).
The clubs who too part to the event are the following:
Barakuda, Delfin, Hurrican, Kraken, Neptun, RAK, Senec, Swim warriors, VS Zvolena, Zralok.
Help us! Send information and results about Finswimming events and championships!