The Italian finswimming & apnea champion, Erica Barbon, has been interviewed by the official Mediterranean Beach Games 2019 web site, to be held in the city of Patras (Greece) in the end of August.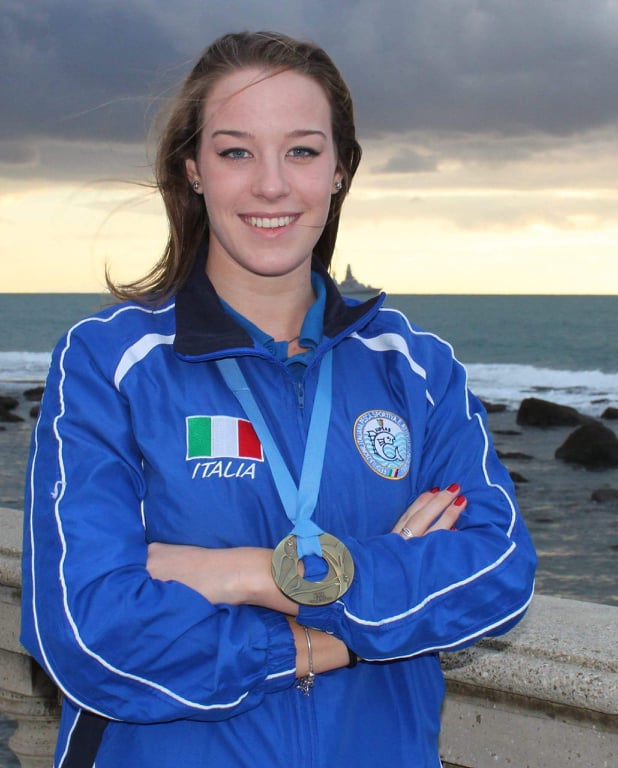 🎂

Today Erica is celebrating her birthday! So happy birthday Erica! [July 25th]
"I'm really looking forward to the Games in Patras. It will be my first visit to the city, but I have heard so much about it and I'm sure I will love it"

Erica Barbon, the 24 year old Italian champion swimmer who impressed with her medals tally in the Games of Pescara can't wait to visit the city hosting the II Mediterranean Beach Games. Erica is a girl with huge dreams for the future. She's a Physical Education student at the University of Bologna and she began her career doing synchronized swimming. "I chose finswimming thanks to my twin brother who does freestyle swimming and he convinced me to take up swimming again, after having given up synchronized swimming. I didn't start off seriously, but along the way I really became hooked on it. I wanted to train again and again, to improve myself and to become stronger".

Erica's boyfriend is also a finswimming athlete and a diver. Erica comes from Treviso, she's studying in Bologna, but she lives in Modena and the reason is quite simple: Nice people, good friends and especially the good food!

It won't be Erica's first visit to Greece. "I was in Volos in 2006 for the World Championship and I won silver medals in the 200m and 50m Surface events".

That's where Erica broke the European record which she still holds! This year she was in Ioannina and took part in the Eurpean Championship.

Her dream is to become a Sports Manager and to organize sporting events. "My dream is to organize the Winter Olympics that will be held in Milan and in Cortina in 2026!"
Help us! Send information and results about Finswimming events and championships!