Businessman, Sportsman, Studentman, Politician…Four in one! He is the most busy Finswimmer all around the World. He is on the top of the World for a lot of years. Now he lives in London where he is studying hard! Recently, he has created a new society called "Altersport", that deals with creation of DVDs and other gadgets.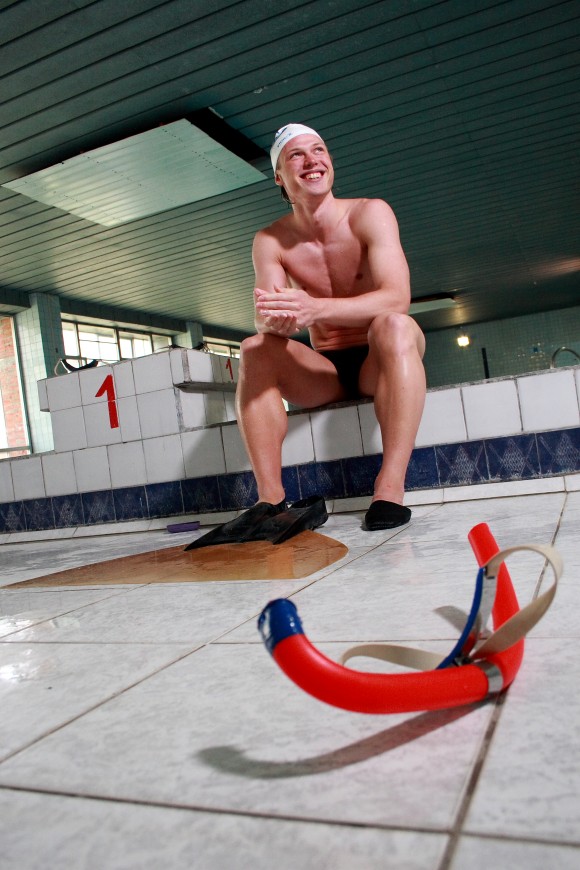 Name:
Andrey
Surname:
Burakov
Sex:
M
Date of Birth:
17 July 1988
Place of Birth:
Kiev, USSR
Nationality:
Russian
City of Residence:
London
State of residence:
Greater London
Occupation:
Businessman, student of two universities (London Metropolitan University and Tomsk State University) and professional finswimmer.
Start practice Finswimming (year):
2000
Start competitions Finswimming (year):
2000
Club:
Actually, I am in two clubs – KSPN (Moscow) and ShVSM (Tomsk). In Russia there is such possibility to finswim for two clubs. So, I have been finswimming for KSPN since 2006 and for ShVSM since 2007.
You train in 25mt or 50mt Swimming Pool?
25mt
Who is your coach?
Alexey Grankin
Favorite races:
4×200 and 4×100
Favorite athlete (past or present, also as a point of reference):
Well… there are many of them in different sports. But I will try to name THE MOST favorite:
In football: Federico Balzaretti, Antonio Conte, Alessandro Del Piero and Pavel Nedved. They all played and Alex is still playing for my favorite football team, Juventus ?
In finswimming: My mother (Natalia Grechikhina), Sergey Cherevko, Mikhail Cherevko, Ivan Rozhkov (all from Tomsk), Nikolay Reznikov, Vasilisa Kravchuk and Sven Lützkendorf.
Your best results (summary):
still to come…
But to be honest…
50sf – 15.96 (Ostrowiec Swietokrzyski, Poland '05)
50ap – 14.51 (Ostrowiec Swietokrzyski, Poland '05)
100sf – 35.46 (Ravenna, Italy '07)
100im – 32.73 (Ravenna, Italy '07)
200sf – 1.24.60 (Kemerovo, Russia '05)
National or European/World Records (also in the past):
-Russian record on 4×100 (Team of Tomsk Oblast)
-World record on 4×100
Do you prefer individual races or relays?
Relays
Do you prefer races in the pool or long distance?
I've never ever tried finswimming longer than 400im on competitions…
What is your specialty (distance, surface or immersion)?
100m, surface
What kind of fins or monofins do you use?
For training I use bi-fins (English: "Del'fin", i.e. "Dolphin") and monofin made by the Shumkovs. For competitions I use Grankin brothers' flyer.
What other sports have practiced before?
When I was 6 I did karate for couple of months. At 7 I started to play football. I had played football for 5 years.
Other sports now?
Of course!!
If yes which ones?
football, skateboarding and snowboarding. Last year I also took lessons of windsurfing.
Year of entry into the National Team (Senior or youth, leave blank if you never entered):
Youth – 2002. Senior – 2004
National Team last year (if you're still in leave blank):
Do you have a website or that of your team?
My company has two websites:
www.swimmingspeedrecord.com
www.finspirit.com
Hobbies:
watching Juventus Matches, movies and The Daily Show with Jon Stewart…reading business journals and different books
Other comments:
I don't want finswimming to be in the Olympic Games. Two very important reasons:
-Avoiding rapid increase of doping issues
-Avoiding "amateur" commercialisation which may ruin the great potential of our fascinating sport.
Vision of my company, AlterSport, which was created in partnership with an amazing businessman and finswimmer, Antoine Aouidad, is…
Finswimming has all the chances of becoming a truly global and popular sport and recreation activity without being introduced into the programme of the Olympics.
Just think of Formula 1, or rugby, or cricket, or golf! So many sports are global and popular, and at the same time they are not the part of the Olympic Games!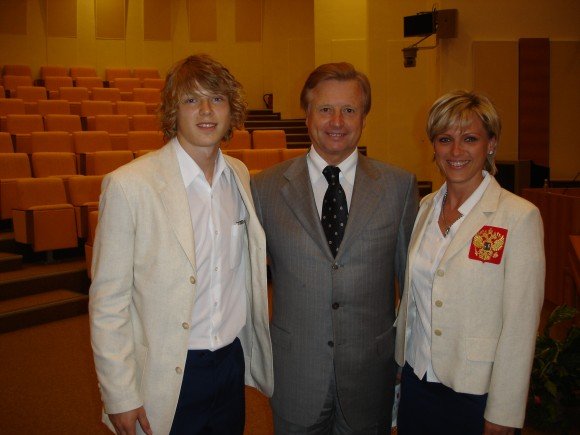 Help us! Send information and results about Finswimming events and championships!