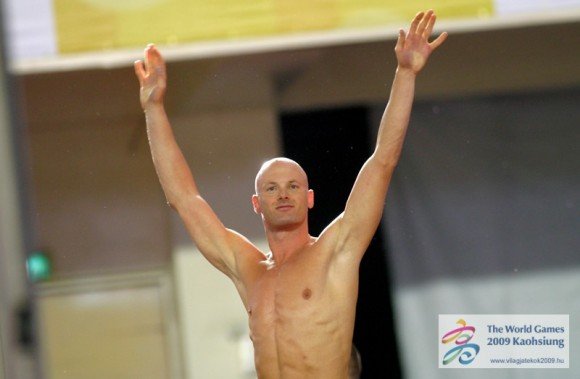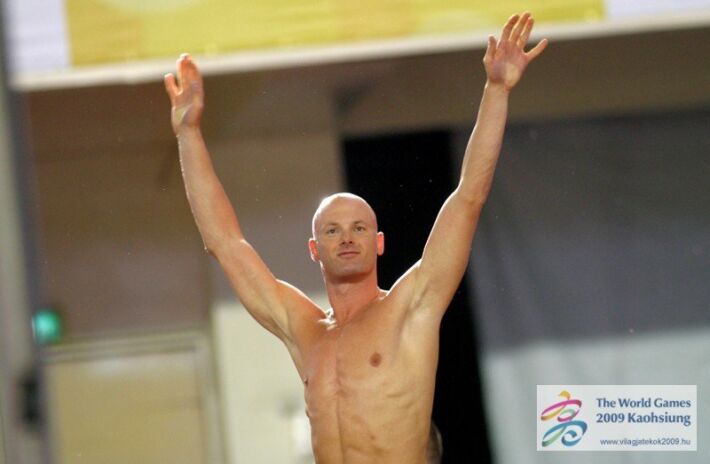 Name:
Denes
Surname:
Kanyo
Sex: M / F
M
Date of Birth:
28-08-1976
Place of Birth:
Hungary Szeged
Nationality:
Hungarian
City of Residence:
Szeged
State of residence:
Hungary
Occupation:
tr, teacher,head coach and president of my club, and a lot of everything else :))
Start practice Finswimming (year):
I don't remember but I think 1985 maybe…
Start competitions Finswimming (year):
1987
Club:
Murene Szegedi Uszo -es Buravklub
You train in 25mt or 50mt Swimming Pool?
Only in 50m ,and rarely in the river
Who is your coach?
Master coach Gyemant Imre 1985-2004 ,2005- I'm my own choach
Favorite races:
the next one
Favorite athlete (past or present, also as a point of reference):
Sergei Akhapov in the past, and now Stefano Figini. I think, this is a different sport now, with the new type of monofins, and different was in the past. Alhlets are different too now!
Your best results (summary):
World champion 2009 in 200 sf – Third in World Games 2009, and four times European champion 1997, 2003
National or European/World Records (also in the past):
National Record now 50m ap 100m im 200m sf 400m sf and European Record was 800m im 2003 according to the minutes, but Saprikin swam better in Russian Championship…
Do you prefere individual races or relays?
I love both of them! In unity the strenght, and I think individual races are team work too!!
Do you prefere races in the pool or long distance?
I never tried long distance, it's too hard!!
What is your specialty (distance, surface or immersion)?
I have no specialty, I like every distances!:))
What kind of fins or monofins do you use? (Brand)
Now rocket, and immersion, and I'm very grateful the masters, who made it: Viktor Panev, Igor Soroka, Alex Lichenko
What other sports have practiced before?
Nothing
Other sports now?
Yes
If yes which ones?
Superbike race in club cups, Squash, Cycling, Yoga
Year of entry into the National Team (Absolute or youth, leave blank if you never entered):
1991
National Team last year (if you're still in leave blank):
Do you have a website or that of your team?
http://www.szbk.eu
Hobbies:
Superbikes,supermotos, and everytime try to something new thing:))
Other comments:
Davide ! I say thank you for the opportunity so much! What you do for finswimming, it's wonderful! Tribute!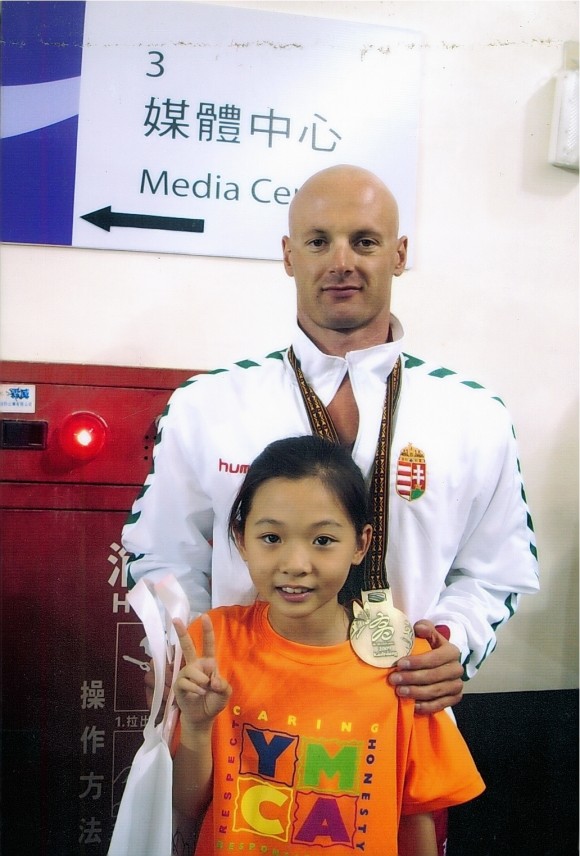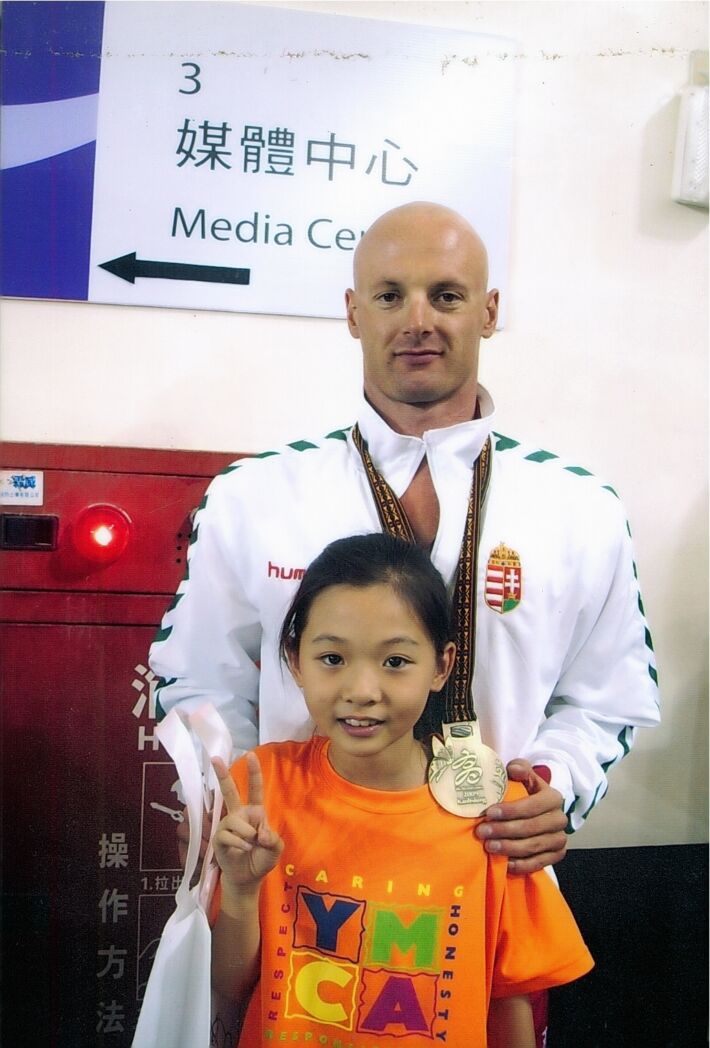 Nome:
Denes
Cognome:
Kanio
Sesso:
M
Data di nascita:
28-08-1976
Luogo di nascita:
Hungary Szeged
Nazionalità:
Ungherese
Città di residenza:
Szeged
Stato di residenza:
Ungheria
Occupazione:
Tr, Insegnante, Allenatore Capo e Presidente del mio Club, e tante altre cose :))
Inizio pratica Nuoto Pinnato (anno):
Non ricordo, mi pare 1985…
Inizio gare Nuoto Pinnato (anno):
1987
Club:
Murene Szegedi Uszo -es Buravklub
Ti alleni in vasca da 25mt o da 50mt?
50 mt e a volte nel lago
Chi è il tuo Allenatore?
Me stesso!
Gara preferita:
La prossima!!!
Atleta preferito (passato o presente, inteso anche come punto di riferimento):
Sergei Akhapov nel passato, e adesso Stefano Figini. Penso che, ora sia uno sport diverso, cone le nuove pinne, nel passato era diverso. E anche gli atleti ora sono differenti!
Vostri migliori risultati (riassunto):
Campione del Mondo 2009 nei 200 sf – Terzo ai World Games 2009, e quattro volte Campione Europeo1997, 2003
Record Nazionali o Europei/Mondiali (anche passati):
Record Nazionale nei 50m ap 100m im 200m sf 400m sf e nel passato Record Europeo negli 800m im 2003, ma Saprikin poi ha nuotato meglio ai Campionati Russi…
Preferite le gare individuali o staffette?
Mi piacciono entrambe! e penso che le gare singole siano comunque un lavoro di squadra!!
Preferite le gare in piscina o di fondo?
Gare di Fondo mai provate, penso siano troppo faticose!!!
Quale è la vostra specialità (distanze,superficie o immersione)?
Tutte!!!
Che tipo di pinne/monopinne usi?
Adesso Rocket, e vorrei ringraziare coloro che le costruiscono: Viktor Panev, Igor Soroka, Alex Lichenko
Quali altri sport avete praticato in precedenza?
no
Praticate altri sport attualmente? si
Se si quali?
Gare con la moto, Squash, Bici, Yoga
Anno di ingresso nella Squadra Nazionale (Assoluta o Giovanile, lasciare in bianco se non sei mai entrato):
1998
Ultimo anno in Squadra Nazionale (se siete ancora lasciare in bianco):
Avete un vostro sito internet oppure quello della squadra?
http://www.szbk.eu
Hobbies:
Superbikes, supermotos, e ogni momento provo qualcosa di nuovo :))
Altri commenti:
Davide ! Vorrei ringraziarti per questa opportunità! Ciò che fai per il Nuoto Pinnato è magnifico! Un tributo!
Help us! Send information and results about Finswimming events and championships!