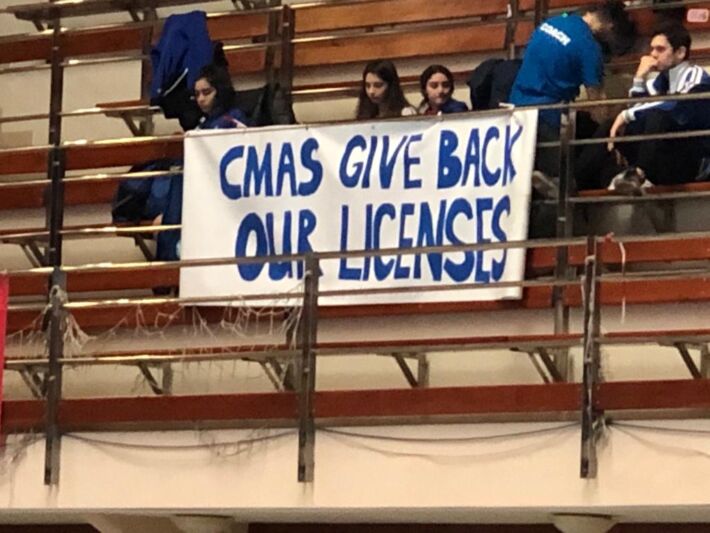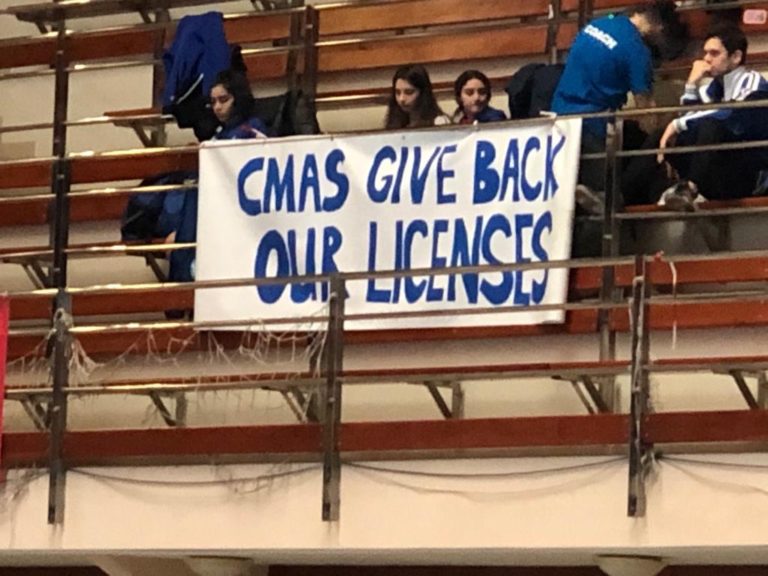 In Eger, during the Finswimming CMAS World Cup 2020 round 1, appeared in the swimming pool this banner saying "CMAS GIVE BACK OUR LICENSES".
Obviously we think it's related to the Ukrainian Finswimming affair we spoke some days ago.
At the moment non we don't have further information. Stay tuned for more news!
Help us! Send information and results about Finswimming events and championships!