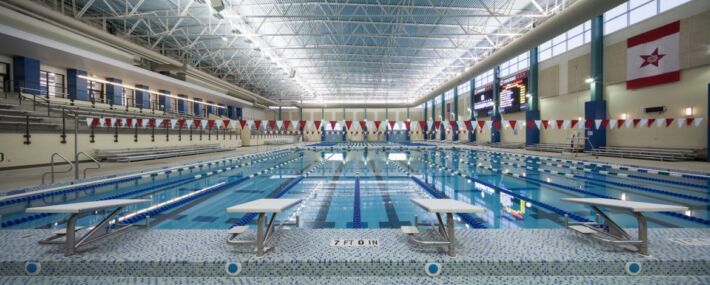 The Birmingham CrossPlex contains the swimming pool for the next World Games in Birmingham (USA). The Birmingham CrossPlex will host, over Finswimming, also Canoe Polo and Lifesaving. The swimming pool, aka Natatorium, opened in the autumn of 2011 and more than 1,400 fans, coaches and athletes could fit in.
As you already know, TWG have been postponed to Summer 2022, instead of 2021, due to the COVID-19 disease that is giving a hard time to the Sport all over the World.
Here you will find the Finswimming dedicated page on the official Worlg Games web site 2022.
Help us! Send information and results about Finswimming events and championships!