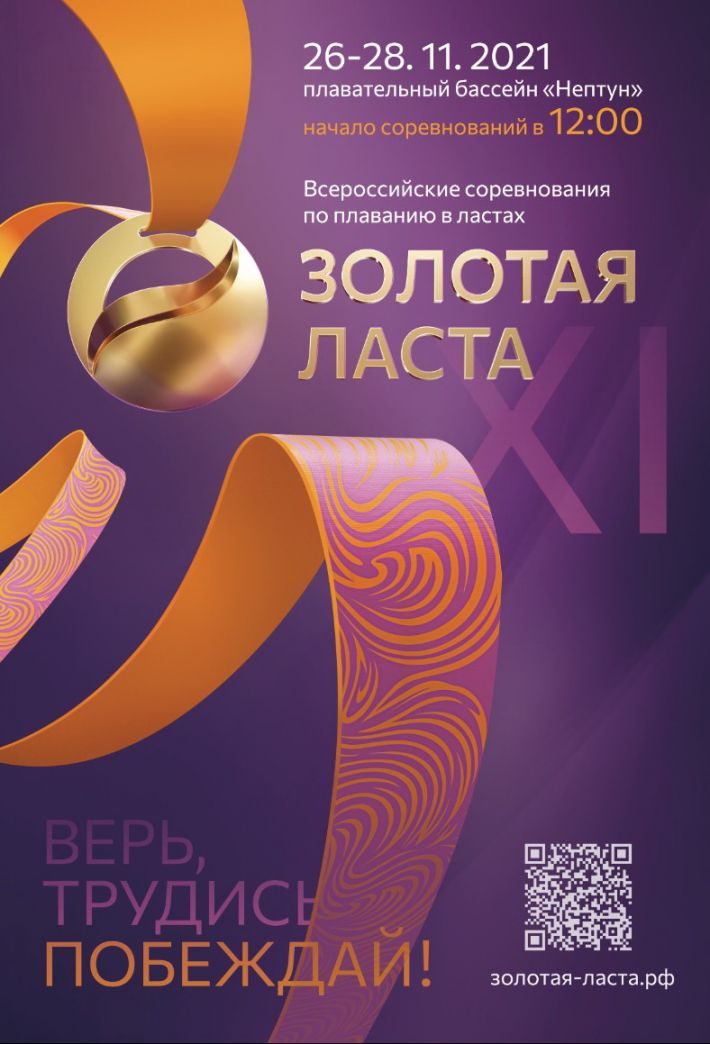 On November 26th-28th 2021 in Novosibirsk, in the swimming pool "Neptune", the XI All-Russian Finswimming Competition "Zolotaya Lasta" among juniors will take place. The motto of the competition: "Believe! Work hard! Win! "
The history of the "Golden Fins" began in 2010. The initiative belongs to the Honored Masters of Sports of Russia, multiple winners of the World Games Sergei Akhapov and Anastasia Glukhikh. The competition has become an excellent runway for many domestic swimmers with fins. The winners and prize-winners of the "Golden Fins" adequately represent our country at prestigious international sports forums: world championships, European championships, and World Games.
"Golden Lasta" – a review of the strengths of the leaders of the junior team of the country and the adult team of Russia.
More than 200 athletes from 12 regions of Russia will take part in the eleventh tournament.
The competition will feature 15 sets of awards – twelve in individual events and three in team relay races (juniors / juniors).
The organizing committee established special prizes for the winners of the strongest sprinters of the tournament (juniors / juniors) at a distance of 50 meters in fins. In order to win the main trophy, applicants need to show exceptional physical and speed endurance, a real champion character.
The live broadcast can be viewed on the website: http://dettv.novo-sibirsk.ru , http: //zolotaya-lasta.rf
Detailed information and regulations of the competition on the website: http: //zolotaya-lasta.rf
Help us! Send information and results about Finswimming events and championships!