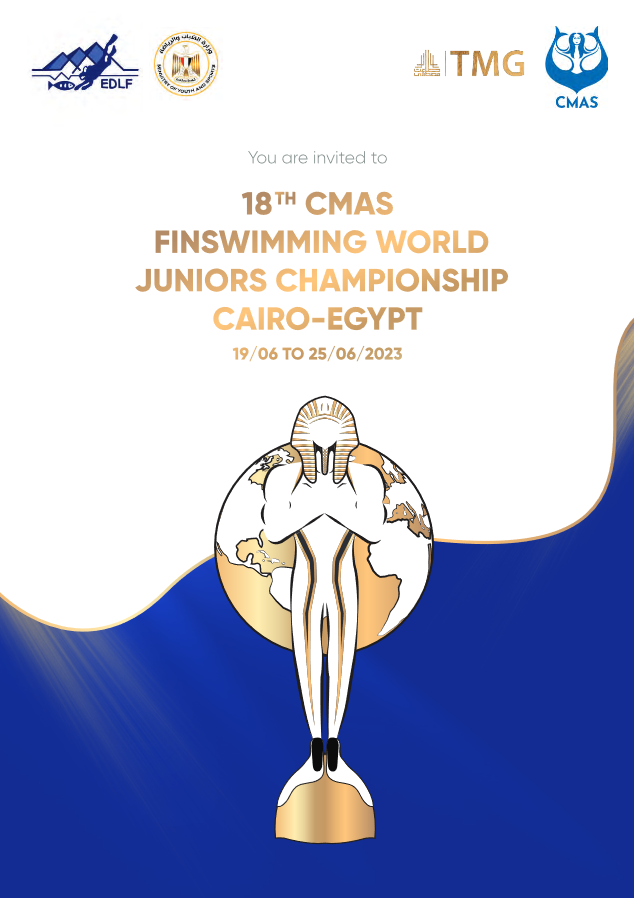 The official CMAS Finswimming Calendar is already updated with events in 2023, well not all but at least we know that the CMAS Finswimming World Junior Championship 2023 will be held in the city of Cairo (Egypt) from June 19th 2023 to June 24th 2023.
Egypt is growing very much about Finswimming, and it has many thousands finswimmers competing every year, and every year Egypt is hosting at least a round of the CMAS Finswimming World Cup, like some weeks ago the Golden Final in Sharm el-Sheikh 2021, and the upcoming Round 1 of the CMAS Finswimming World Cup 2022, in Sharm el-Sheikh also.
Help us! Send information and results about Finswimming events and championships!