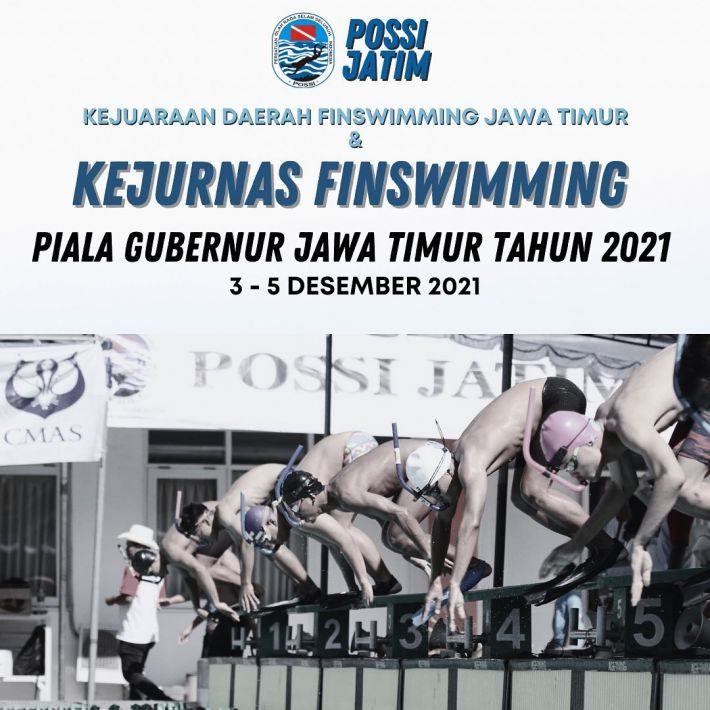 The East Java Finswimming Regional Championship and the 2021 East Java Governor's Cup Finswimming National Championship will be held on December 3rd-5th 2021. They have received a recommendation from the East Java COVID-19 Task Force and the Executive Board of the All-Indonesian Diving Sports Association. For registration of East Java Athletes, please contact the local POSSI City Council / Regency Government For registration of athletes outside East Java, you can contact the local POSSI Provincial Pengprov.
RESULTS
PARTICIPANTS ARE LIMITED

This activity is carried out by implementing Strict Health Protocols

This activity is held without spectators
The latest news say that there will be a total of 800 athletes about, cooming from 13 districts and 54 Clubs
Help us! Send information and results about Finswimming events and championships!