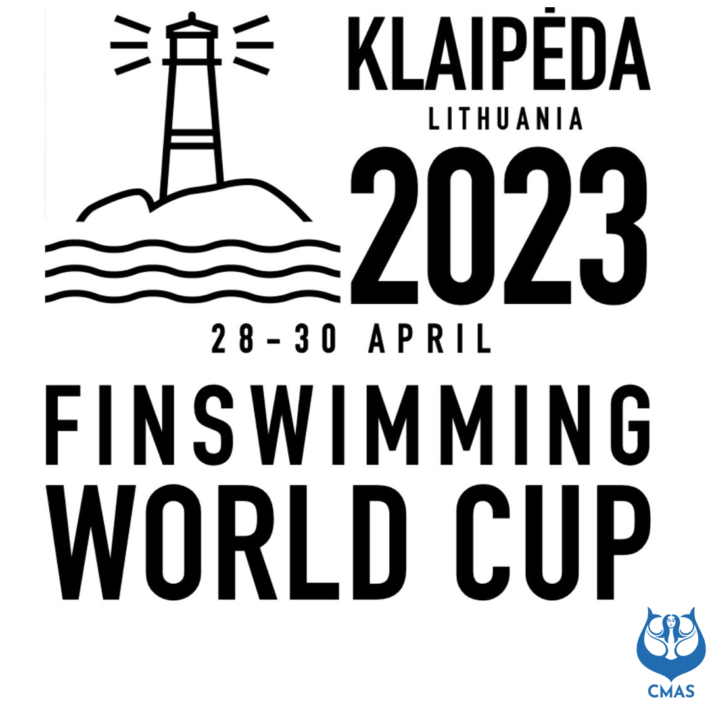 The Lithuanian Underwater Sport Federation – authorized by CMAS – invites all interested Federations and Clubs to participate on the XVII CMAS Finswimming World Cup 2023 Round IV that is organized on 28-30 April 2023 in Klaipeda, Lithuania.
Watch and support your team at Klaipeda Swimming Pool (Dubysos g. 12) or watch the live broadcast online on YouTube.com/@LPSFLive at 9:00 GMT+2 Saturday, 29th April.
The results will be probably uploaded in the official facebook page https://www.facebook.com/profile.php?id=100092022763724
Help us! Send information and results about Finswimming events and championships!