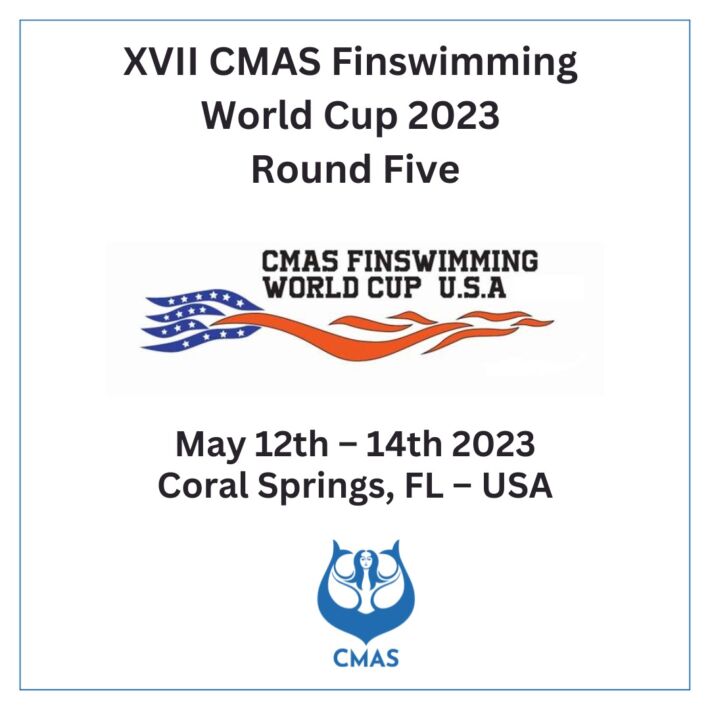 FIT AND FINS AQUATIC SPORTS with the agreement of CMAS, CMAS AMERICA and UNDERWATER SOCIETY OF AMERICA – invite all interested Federations and Clubs to participate in
the XVII CMAS Finswimming World Cup 2023 Round V organized between 12th – 14th May of 2023 in Coral Springs FL United States of America. Fit and Fins Aquatic Sports is the organizer and unique responsible of the event.
Help us! Send information and results about Finswimming events and championships!