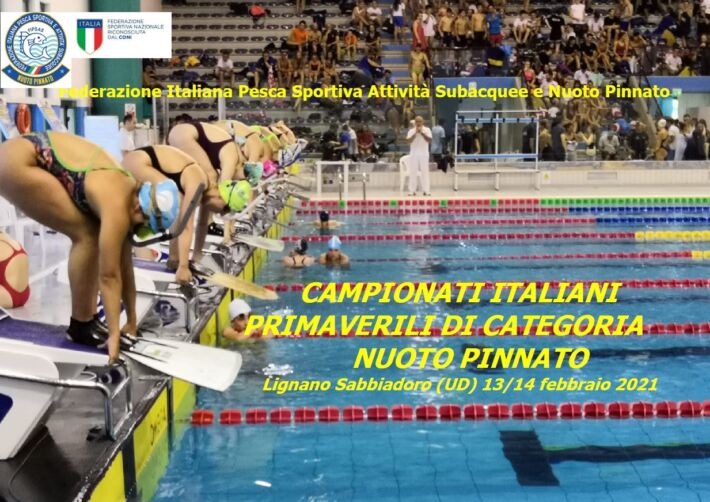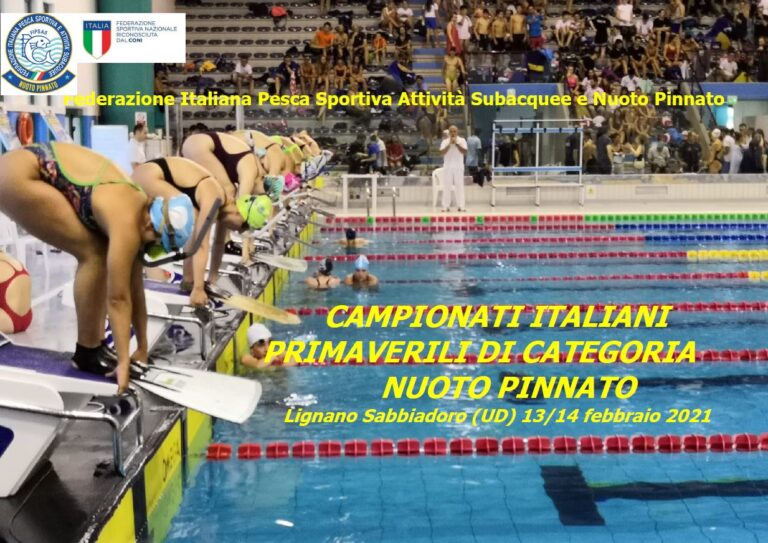 On February 13-14 2021, the Finswimming Spring Italian Championships for Age will be held in the city of Lignano Sabbiadoro (Italy). We attach here the PDF with the official starting list.
A Live Streaming video will be available because of the impossibility for the people to watch competitions in place.
Help us! Send information and results about Finswimming events and championships!