The 2019 Finswimming season is almost done, in fact in less than a week the Asian CMAS Finswimming Championships 2019 will take place in the city of Nagano, Japan, and in December the Golden Final of the CMAS World Cup in Poland will decide the winners of the year.
We already know how the 2020 Finswimming season will look like.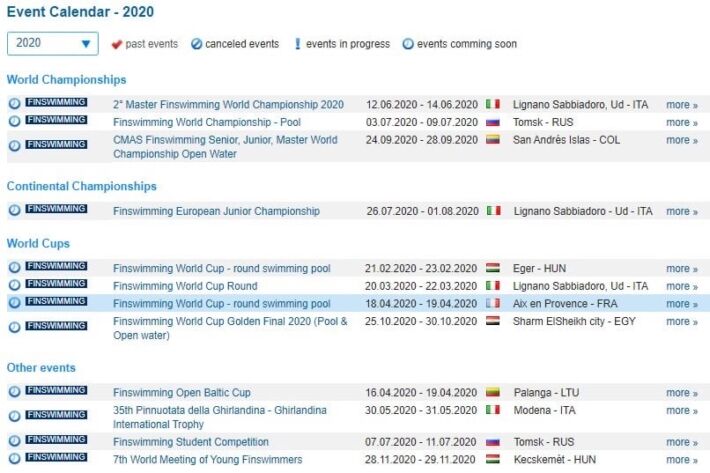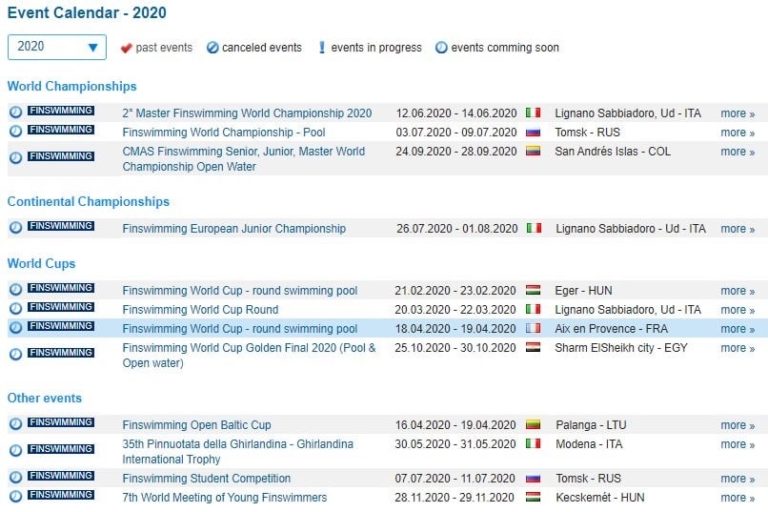 World Championships
For what concerns the World Championships, this year we will have 3! Ok the first to mention is the Senior World Championship in Swimming Pool, that will be held in the Russian city of Tomsk (from July 3rd to 7th 2020). The second one, is the, re-merged Open Water World Championship, that will take place in the Caribbean island of San Andrés (Colombia) from 24 to 28 of September 2020. We would like to underline that the last Finswimming World Championship taken in this place was in the far 1999, so 21 years later. The last but not least, is the Master Finswimming World Championship in Lignano Sabbiaodoro in the middle of June 2020.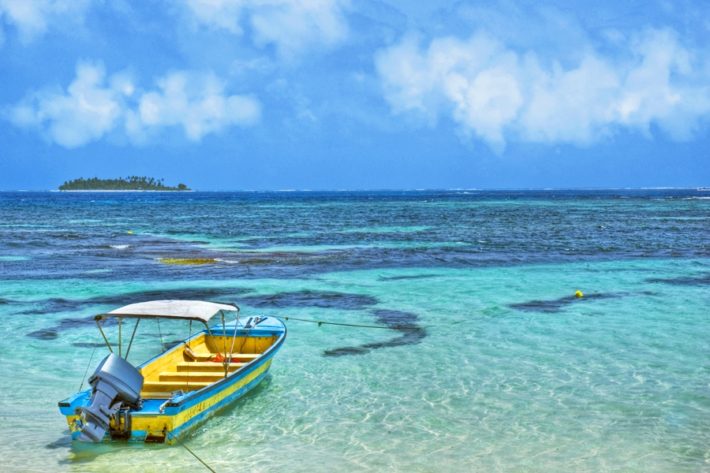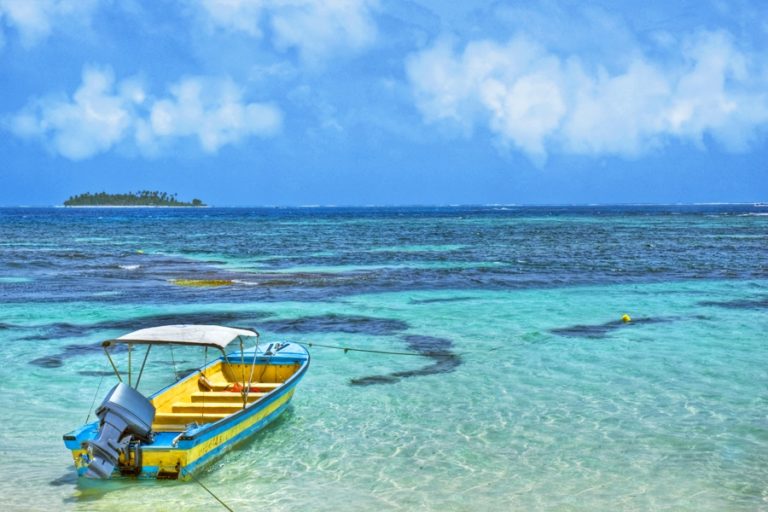 Continental Championships
As every year, the CMAS European Championships is only one. This time it's the turn of the CMAS Finswimming Junior Championship, in program in Lignano Sabbiadoro (Italy) from July 26th to August 1st 2020. Location already seen…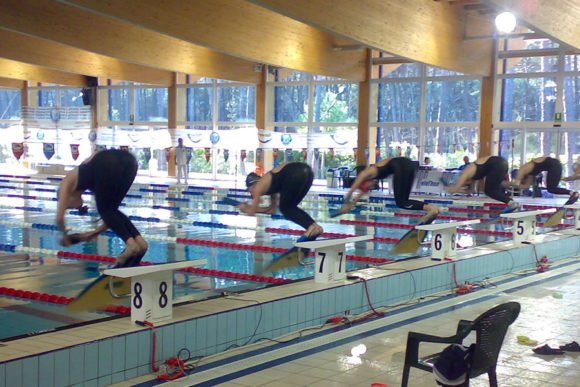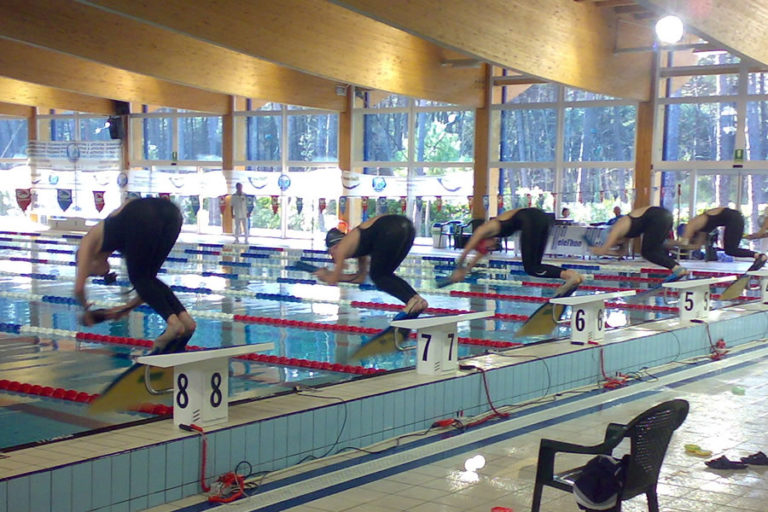 World Cups
Now let's speak about the CMAS Finswimming World Cup 2020. At the actual date (October 10th 2019) only 4 rounds have been decided. And again…Eger (Hungary) for the 1st round, Lignano Sabbiadoro (Italy) for the second one. Aix en Provence (France) the third, and the fourth goes to Sharm el-Sheikh (Egypt).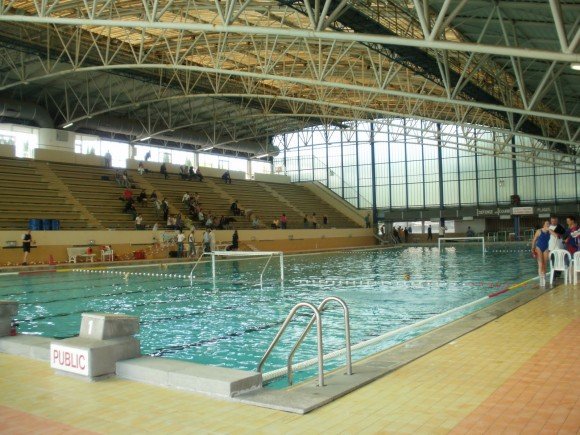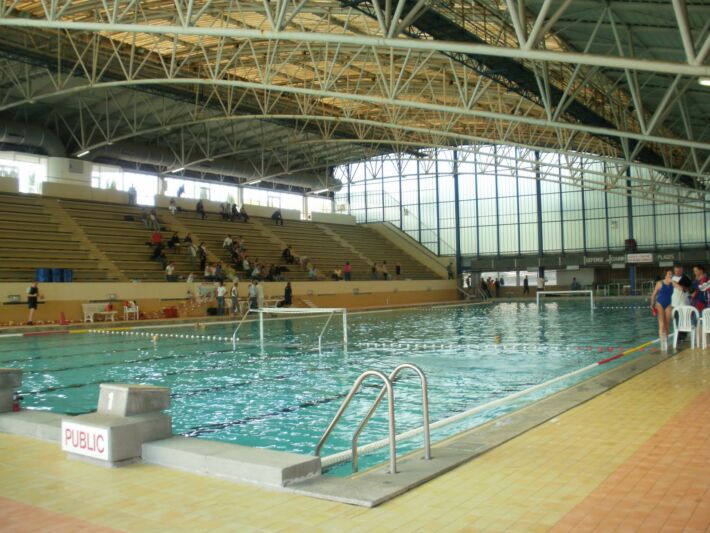 So the general feeling about these dates and places is a little bit of boredom. Every year we see competitions in the same places, except some new entries like San Andrés and Tomsk…
Help us! Send information and results about Finswimming events and championships!