The first names of the federal representatives ready for the European Championships in Thessaloniki and the Junior World Championships in Sharm el Sheik.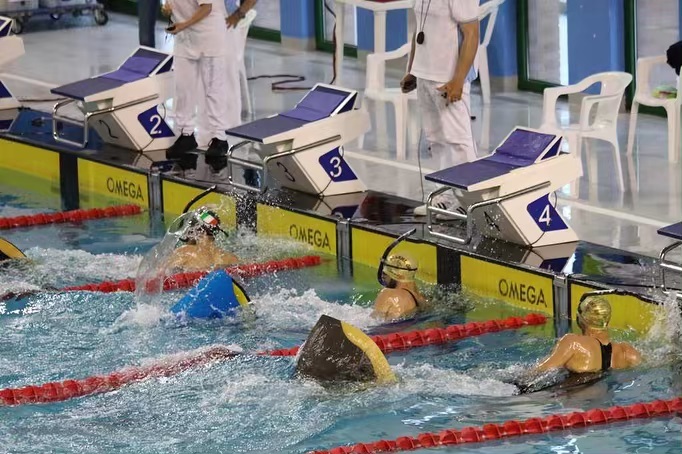 Eight males and four females in Senior and five males and eight females in Junior, these are the first decisions communicated today by the CT of the federal representatives of the finswimming sector Andrea Bartolini in view of the forthcoming European and World Junior Championships, which will take place respectively at the end of June and end of July in Greece,in Thessaloniki, and in late July in Egypt,in Sharm El-Sheik.
Specifically, Mara Zaghet, Viola Magoga, Stefani Pirozzi, Elisa Mammi, Cesare Fumarola, Stefano Figini, Guglielmo Alicicco, Gianluca Allegretti, Riccardo Campana, Edoardo Di Credico, Nicola Turrini and Davide De Ceglie, in the Salonicco team, while the little finswimmers will be Martina Guerrini, Nila Marino, Gaia Savioli, Giada Ghini, Giulia Talenti, Dalila Donnaianna, Carolina Trocca, Martina Mach of Palmstein, Dario D'Alessandro, Alex Sena, Daniele Laborante, Mattia Vianello and Alex Lorenzon.
All of them will be followed by a further convocation that will take place immediately after the Italian Championships, which will take place in Ravenna next weekend, a weekend in which the winners of the 2019 team ranking will also be awarded.
[UPDATE] As anticipated days ago by CT Andrea Bartolini who has formalized the completion of the national crews with the missing names: Margherita Forno, Erica Barbon, Silvia Baroncini, Tommaso Crisci and Kevin Zanardi, at the European Championships of Ioannina, now close, with Sara Tonelli, for the Junior World Championships, and especially for the Mediterranean Beach Games at the end of August, where always in Greece, but this time in Patras, Cesare Fumarola, Stefano Figini, Gianluca Allegretti, Davide De Ceglie will go for the men's sector , Michele Russo and Riccardo Romano, while for the female Eugenia Alicicco, Silvia Sevignani, Mara Zaghet, Erica Barbon, Viola Magoga and Elisa Mammi.
Help us! Send information and results about Finswimming events and championships!